From IG to Frontpage! Maraji covers TW Magazine's 2017 Christmas Edition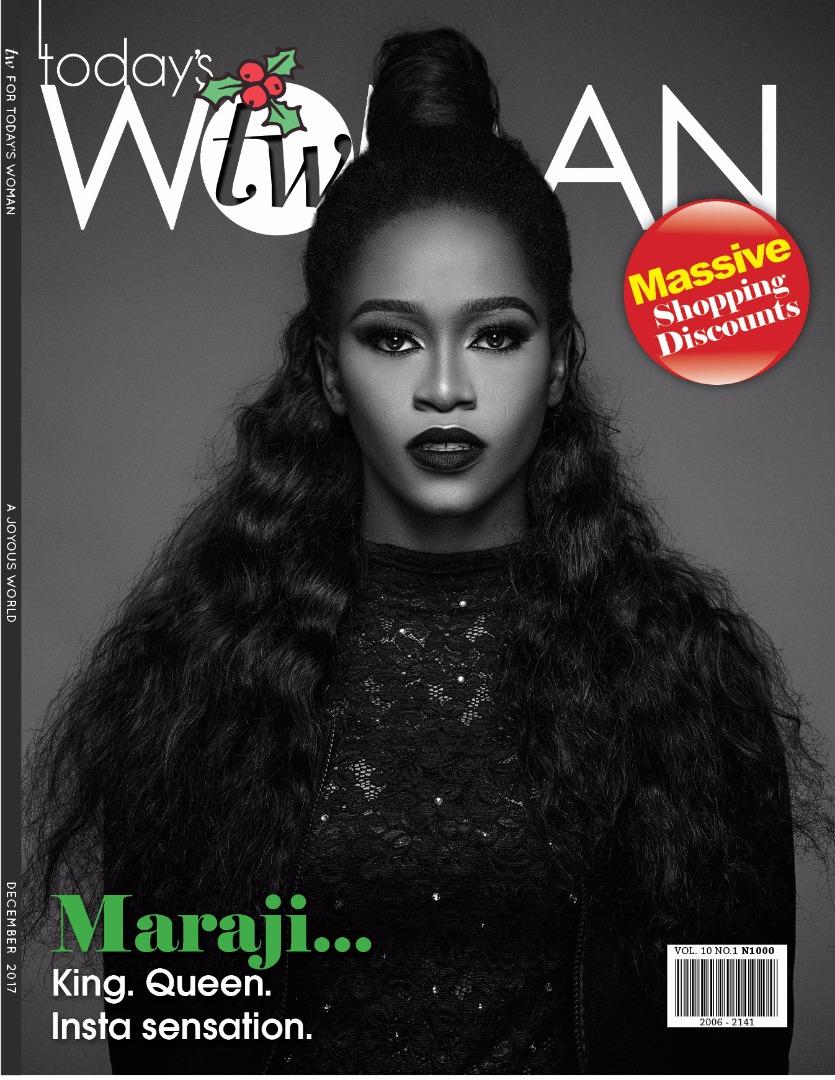 Popular Instagram Comedy Sensation, Gloria Oloruntobi, popularly known as Maraji is the cover star for TW Magazine's Christmas edition.
Her story is truly inspirational; at just 20, she has over 600,000 followers on Instagram, and she thrills them on a regular with her relatable comedy skits. In this interview, she shares her journey to fame and what it takes to make a viral comedy skit.
In the same comedic vein, they feature Mummy Ndioha in their 10 questions pages; you may have come across her mimicking the outfits and poses of various celebrities on Instagram. Also on their celebrity pages, they have Bollylomo, the Man of Many Talents.
To celebrate the holidays, TW's usual year-end discounts are even bigger. TW has rounded up some great deals for you on their Fashion and Dining pages and help you dress and dine in style, for less.
Visit their website to read now.
Cover Credits
Photography: Felix Crown