How Imo speaker, Paul Emeziem was impeached days after Deputy's removal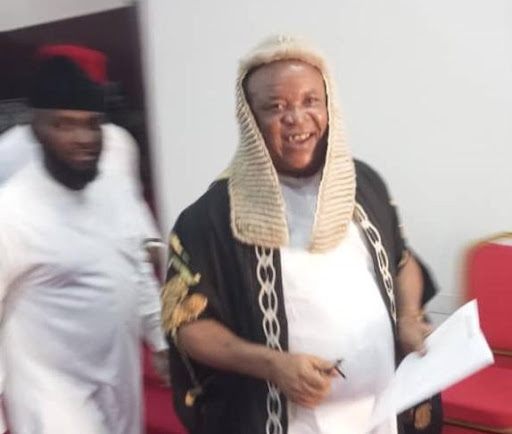 Earlier today, the speaker of Imo State House of Assembly, Paul Emeziem, was been impeached, TopNaija reports.
Emeziem was removed following a petition signed by 19 out of the 27 lawmakers in the state.
The petition accused him of gross misconduct and abuse of office. It was read, adopted on the floor of the house, and signed by the lawmakers.
Following the removal of Emeziem, Kennedy Ibeh, member representing Obowo constituency, was sworn in immediately as the new speaker.
The assembly staff, other lawmakers, and their aides were reportedly barred from gaining access into the assembly complex.
Amara Iwuanyanwu, deputy speaker of the house, was removed from his position last Tuesday after Ekene Nnodim, lawmaker representing Orlu state constituency, presented a petition against him.
The petition was signed by 18 out of the 27 lawmakers of the Imo assembly.
However, the suspension of the deputy speaker had reportedly caused a disagreement among the lawmakers.
Meanwhile, another three lawmakers have suspended the member representing Onuimo, Former Speaker, Paul Emezie, lawmaker representing Mbaitoli State Constituency, Okey Oyekanma, Oru West Ekene Nnodumele among others.
In his short message, the newly elected Speaker, Ibeh said: "Lawmakers must carry out their primary functions considering the interest of the state the sanity of the legislature will not be toyed with.
The ninth house had had a troubled history owing to the inexperience of past leaders and promised that there will be a positive turnaround. The house under my leadership will churn out motions, Bills and resolutions which will reflect the aspirations of the Imo people.
"It is important to note that, Imo is governed by a seasoned administrator, he has been a Senator and today he is the governor of the State Imo is the best. What is required is for us the lawmakers is to make laws that will see to the positive development of the state."