Flour Mills pleased with half-year N15.5bn profit rise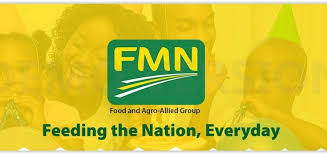 Flour Mills of Nigeria Plc has publicly declared that for the first half of its financial year 2021/2022, its profit before tax rose by six per cent to N15.5bn.
The company disclosed this in a statement that its revenue rose by 47 per cent to N523bn from N255bn in H1 2020/21, thanks to consistent performance across its food, agro-allied and support segments, which all grew by more than 35 per cent.
It said the performance was underpinned by continued strong operating performance in the food segment, continuous improvement in the agro-allied segment, and significant growth in the support segment led by the Bagco local packaging solutions, which it said showed remarkable growth.
The Group Managing Director, Flour Mills of Nigeria, Omoboyede Olusanya, said, "I am very pleased with our half-year results. Despite prevailing economic challenges and a tough business environment, our group has continued to show resilience by achieving significant progress across operations and further strengthened the bottom line.
Read also: How we made ₦287 billion profit from NNPC, Buhari explains
"In furtherance of FMN's purpose of 'Feeding the Nation, Everyday,' and our goal to continue to create value for our esteemed stakeholders, we will remain focused on maintaining growth and sustaining profitability by increasing local content through product innovations and investing in production capacity to strengthen the value chain."
He said the company would continue to focus on achieving operational efficiency and ensuring cost optimisation across its operations.