Why FG Plans N32bn Vehicle Transit Parks across Nigeria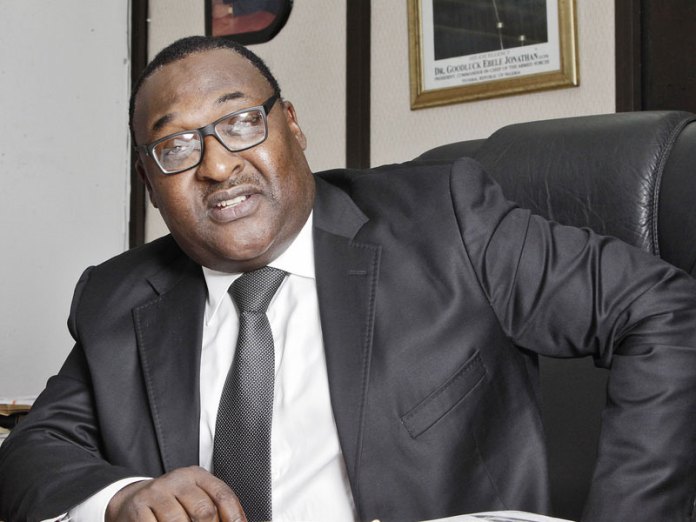 The Nigeria Shippers' Council has said the federal government plans create vehicle transit parks across Nigeria to engender economic growth in the host states and regional integration between states arising from increased freight movements. The council added that the proposed VTPs would provide employment and create wealth in catchment areas and improve internally-generated revenue for host state governments.
The federal government is in process of establishing eight vehicle transit parks across the country each of which has been estimated to cost over N4 billion. The proposed geographical locations of the VTPs are Obollo-afor in Enugu, Lokoja in Kogi, Onitsha in Anambra , Ogere in Ogun, Ore in Ondo, Port Novo Creek, Badagry in Lagos, Jebba in Niger and Maraban-Jos in Plateau.
The VTP, which is being promoted by the Nigerian Shippers Council, is a modern common user road transport infrastructure, just off the highway where truck and bus drivers could conveniently park their vehicles get accommodation, fuel, food drinks, rest rooms, showers, vehicle repairs and maintenance and other basic needs of persons and vehicle on long distance travels. Executive Secretary, NSC, Mr. Hassan Bello, who had a chat with THISDAY, disclosed that while the council was in the process of officially calling for expression of interest, the project had already attracted several prospective investors and banks that have shown keen interests. Besides, Bello noted that two of the proposed VTPs, namely Obollo-Afor in Enugu and Lokoja in Kogi, would be the first to take off, having received the strong support from the state governments. The project, which according to him, is a public private partnership, is in collaboration with Infrastructure Concession Regulatory Commission (ICRC). The NSC is also working with the Federal Road Safety Commission, NURTW, NARTO , RTEAN, AMARTO and NUPENG.
According to Bello, "The VTP is a highway transport infrastructure, which we are promoting. We have an avalanche of investors now. There will be inside the park, restaurants, hotels, motels and other modern amenities. The state governments of Enugu and Kogi have given us lands, but there are others coming up.
"We also thinking of having the same project at Ogere in Ogun and Port Novo Creek in Badagry, Lagos. The VTPs would be modern with facilities and we are going to concession it. It's a PPP and there would soon be an expression of interest inviting people to come and invest."
"We are working with The Federal Road Safety Commission to ensure that people park nowhere but in those parks. We are also working with the drivers' unions- NURTW, NARTO , RTEAN, AMARTO and NUPENG. We've been meeting with them but we're still going have other meetings with them. We had a breakfast meeting last month, where many stakeholders and prospective investors including banks and investors were in attendance.
"We are now assembling a portfolio of investors and lenders; as you are aware, I was at the stock exchange recently. The next thing we're going to do is to find locations in other places like Lagos-Ibadan expressway, that is, Ogere. There will also be one in Niger State and another in the east and many other places. The idea is: it's going to create wealth, it's going to create employment and it's going to be modern structure."
"We estimate that each one will cost N4 billion; that is, doing the work and many things. We are doing two for now, in Obollo-Afor in Enugu and Lokoja in Kogi," he added, noting that, "We have appointed transaction advisers for the two and then there would be expression of interest. "
On why the VTP is not starting with the Lagos axis, considering the incessant traffic gridlocks, Bello said: "Access to land is easier in other places than Lagos. We've started all but we cannot wait for Lagos indefinitely. We are considering those places first because 90 per cent of goods are transported by road; you will see a lot of trailers going to Enugu, some are going to Onitsha, some going to Kano, they're transiting . It's not only nearness to ports that matters."
He, however, explained: "To ease the traffic gridlock in Apapa, Lagos, we are going to provide two—Port Novo creek and Ogere but we're still waiting for investors to come so that we can start. It would not only be transit park, it would also be staging area for traffic management of the port so that tankers, trailers would go there first, park and they're only called when they're needed to pick and drop cargoes. For Ogere, we've talked with Ogun state government and they're processing land for us."
"Each of these VTPs would be linked to the ports. The port manager can from his officer know how many spaces are available at the VTPs and he can also track cargoes that leave the ports. No more parking on the road, if you do, road safety will immobilise your vehicle and it would not go anywhere; so, you can only park within the VTPs. The VTPs would provide stream of revenue and generate a lot of jobs," Bello also disclosed.