How I Escaped Death From Ritualists – Female Student shares Her Ordeal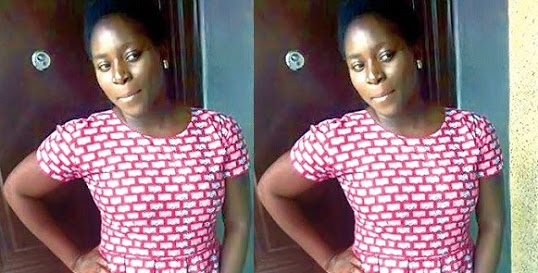 A 200-level female student of the Kwara State University (KWASU), Malete, Dorcas Oluwatimilehin Olanrewaju, has revealed her ordeal at the hands of ritualists and how she narrowly escaped death.
According to sources, the lady was heard being interrogated by the security personnel believed to have visited her Omu-Aran family residence after her release last Friday morning.
Dorcas who is the daughter of the chairman, Correspondents' Chapel of the Nigeria Union of Journalists (NUJ), Kwara State Council, Mr. Layi Olanrewaju.
She recalled that she left her off-campus hostel at about 11:16 a.m. last Thursday, after picking up her course registration form but could not find a commercial motorcycle to convey her back to campus.
According to her, in the process of trying to get an alternative transportation, she flagged down an Ilorin-colour painted taxi which unknown to her was being operated by ritualists.
Noting that she was the only KWASU student in the cab, Dorcas further narrated that two passengers occupied the front seat while she was the third passenger at the back. She added that no sooner had the taxi taken off than a female co-passenger sitting next to her complained of cold and requested that the side glass be wound up.
"I became unconscious afterwards," said the victim, stressing that she regained consciousness in the den of ritualists in the evening of the fateful day.
Dorcas said she was blindfolded and driven to an unknown location, where she met 12 other victims – male and female.
"We were kept in a room. When they touched me, the woman said I was not pure… They started touching my body with some things and the woman said they should go and keep me somewhere, that they don't need me now, that I'm in my period and it is not the time they need people who are menstruating,"
"I think around 2:00 a.m., one of them called me and started asking me questions. He said where am I from, and that do I know what I was doing there? I said 'no,' that 'I just found myself here' and that 'I was supposed to be in school writing my exam.' At times, they (the ritualists) speak in Hausa but it was not audible.
"They would stay by the door and later open the door and talk. And sometimes, they would come inside and just parade and go. When I got there, we were 13 but I left five people there. The man told me that I should not worry, that he would not allow them to touch me. So, he took me out and that was when I knew we were in a compound. He covered my face and locked me up in the boot. I knew they entered the car and were talking about Ekiti State.
They dropped me around 5.00a.m. "…I knew when we got somewhere, I was almost losing consciousness and the man said he had forgotten to put water in the radiator and he came to the boot, took me out and told me to go.
"I didn't know I was in Omu-Aran. It was when I started walking around 5:00 a.m. and I got to the roundabout (close to First Bank) before I realised that I was in Omu-Aran."
If they took people out, it was their screaming that we would hear. I wrapped my school ID card in my back pocket and did not leave any trace that I had a phone on me."
Her friend's account 
Her course mate who resides on campus (name withheld), said they were together at the College of Information and Communication Technology (ICT), where their department (Mass Communication) is domiciled, until around 10:00 a.m. on the fateful day when she left for her off-campus accommodation to pick up her course registration form, which she forgot.
She said after waiting for her call some 30 minutes later, she looked around for her without success.
"After the examination, I went everywhere searching for her, still without any breakthrough. So, I later went to my hostel to see if she was waiting for me there. I also had to go down to her hostel but didn't see her either. I asked her hostel mates the same thing. I didn't want to call home, so that her parents would not panic, as I was anxiously waiting for her call.
"Around 6:54 p.m. I saw a text message that she has been kidnapped and that I should call her brother and inform him. Immediately I called her brother, they came to Malete that night. After I saw the message, I went to Safety Unit to report and the Safety Unit called the police station (in Malete) to report it.
"She said she was the only one (student) in the taxi. A female ritualist was beside her and that was the woman she said was feeling cold.
"At about 1:16 a.m. the following day, we were still communicating because they didn't know she had the phone on her and I was asking her the situation of things and she said somebody called her out and was asking where she was from and she told them she was from Omu-Aran. So, in the morning, I sent her a text message asking her the situation of things but she didn't reply. I was even scared but the message delivered. That means the phone was still on."
"When they called her, she was even thinking that it was her turn, but they took her inside the car and drove her to Omu-Aran and dropped her in front of her father's house," the friend said.
KWASU insists only one student kidnapped, released Apparently trying to put the incident in its correct perspective, KWASU management has clarified that only one student was kidnapped, as against the conflicting figures in some media reports. Speaking through its Director, Office of the University Relations, Dr Isiaka Aliagan, the university management said, "We don't know where people get the statistics they are bandying about. To the knowledge of the university, we only have one student who was kidnapped but she was eventually released."
Stressing that security has been beefed up within and outside the campus since the incident, the Aliagan said KWASU would stop at nothing to protect its students.
Aliagan, who stated that the kidnapped female student has since been reunited with her family, challenged anyone with contrary facts and figures to make them public instead of disparaging the university.
"Aside the victim, none of our students or staff has been reported missing," he insisted.
The university spokesman, however, assured parents, guardians, and other stakeholders that security operatives were making efforts to track down the perpetrators and guard against a recurrence of such incident.
He said the University Safety Unit, in collaboration with security operatives, has intensified its patrol operations to protect lives and properties of students, staff, and visitors to the institution.
"Management wishes to urge students to be security conscious, to patronise only registered transport and to report strange persons or movements around their hostels and campus," he advised.
Mr Layi Olabrewaju, Dorcas'father also spoke to Newsmen. He said;
"What can I say again? I thank God for everything. It's all about answered prayers. So, we thank God. Sure, it was an harrowing experience. I won't want any parent to have it at all. She's quite young for that kind of bad experience. She shows expression of shock like that sometimes when she remembers what she passed through. All the same we thank God for His protection and blessings in our lives.
"I appreciate the management of the school, colleagues of my daughter, the DSS, Police and other agencies and individuals for their prayers, efforts, and support. All have performed creditably well in ensuring her freedom. The family will still need their prayers for her to get over the trauma fast.
"I also want the school to improve security around the students to discourage future occurrence. Nothing should be left out to achieve this," he pleaded.
💰Make, Manage & Multiply More Money FREE CLICK HERE👌
How to JAPA to the UK easily [Free Application Templates]