Deadly Air Quality In New York Restricts Students Activities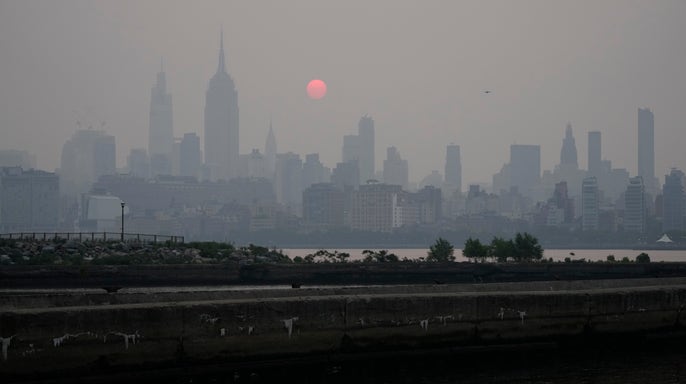 Unhealthy   Air quality in New York state has limited at least three Long Island school districts from  activities.
The New Jersey Department of Environmental Protection declared Wednesday an air quality action day for Bergen, Passaic, Hudson, Essex and Union counties.
That advisory indicates the air quality is unhealthy, especially for sensitive groups: people with lung and heart conditions, asthma and the elderly. It is recommended that those groups limit strenuous activities and the amount of time active outdoors.
Adams said those with preexisting respiratory problems, like heart or breathing problems, as well as children and older adults may be especially sensitive and should stay indoors at this time. Adams said his administration recommended all New Yorkers limit outdoor activity "to the greatest extent possible."
"Currently, we are taking precautions out of an abundance of caution to protect New Yorkers' health until we are able to get a better sense of future air quality reports," he said Tuesday. "At this point, the New York State Department of Environmental Conservation has issued an Air Quality Health Advisory for all five boroughs. While conditions are anticipated to temporarily improve later tonight through tomorrow morning, they are expected to deteriorate further tomorrow afternoon and evening."