Apply: Advocacy Section, Division Of Communication, UNICEF NYHQ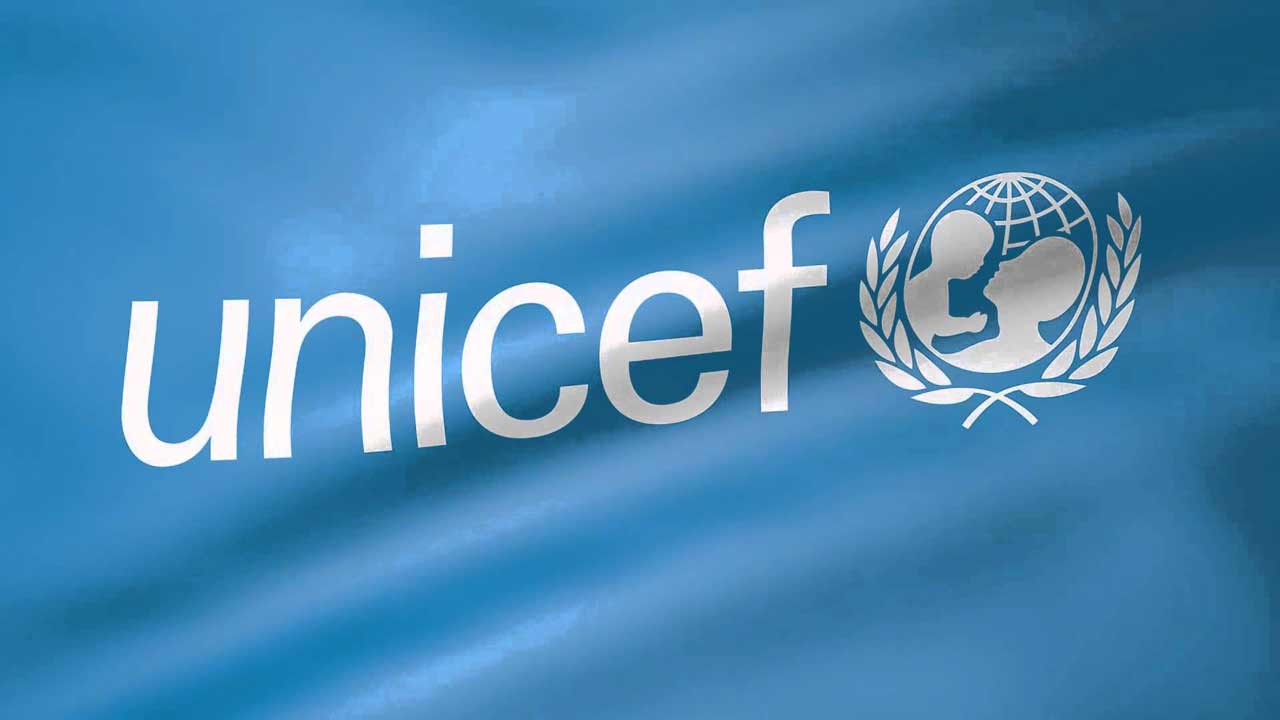 Job no: 522336
Position type: Internship
Location: United States
Division/Equivalent: Partnerships
School/Unit: Division of Communication
Department/Office: Public Advocacy
Categories: Communication / External Relations, Internship
Apply now
UNICEF works in some of the world's toughest places, to reach the world's most disadvantaged children. To save their lives. To defend their rights. To help them fulfill their potential.
Across 190 countries and territories, we work for every child, everywhere, every day, to build a better world for everyone.
And we never give up.
For every child, results
The fundamental mission of UNICEF is to promote the rights of every child, everywhere, in everything the organization does in programs, in advocacy and in operations. The equity strategy, emphasizing the most disadvantaged and excluded children and families, translates this commitment to children's rights into action. For UNICEF, equity means that all children have an opportunity to survive, develop and reach their full potential, without discrimination, bias or favoritism. To the degree that any child has an unequal chance in life – in its social, political, economic, civic and cultural dimensions – her or his rights are violated. There is growing evidence that investing in the health, education and protection of a society's most disadvantaged citizens – addressing inequity – not only will give all children the opportunity to fulfill their potential but also will lead to sustained growth and stability of countries. This is why the focus on equity is so vital. It accelerates progress towards realizing the human rights of all children, which is the universal mandate of UNICEF, as outlined by the Convention on the Rights of the Child, while also supporting the equitable development of nations.
How can you make a difference?
UNICEF's Cause Campaigns, of which #ENDviolence is one, streamline the organization's advocacy efforts, enhancing each campaign's ability to advance the organization's strategic goals. Within the #ENDviolence Campaign, UNICEF and its Safe to Learn partners are leading an effort to end violence in and around schools (EVIS), including online violence. The campaign's team works together with various sections and teams in the Division of Communication in order to implement its global advocacy strategy as well as support advocacy efforts in UNICEF Country Offices; produce assets; facilitate communication among offices and engage with young people, convening and amplifying their voices in addressing violence in schools.
Key functions/accountabilities:
The #ENDviolence Cause Campaign is looking to hire an intern for the period of 3-4 months (from approximately 3 June to 31 August) to support the work of the team. The selected candidate will provide project management support to the team, with a focus on strengthening advocacy strategies and processes of the campaign. H/She will support the development of specific advocacy and communication products and assets. His/her role will also help the team to stay abreast of new and emerging trends that impact advocacy and child rights in general. The intern will report to the Campaign's Co-Leads.
Under the supervision of the Co-Leads, provide support in the creation of content and craft messages for the UNICEF #ENDviolence Campaign's work;
Support the campaign's online violence and digital safety area of work;
As needed, provide support in the campaign's Back-to-School activation;
As needed, provide support in communication strategies related to special events, including UNICEF's flagship side-event on ending violence in schools during the UN HLPF on SDGs in July;
As needed, conduct research on partners and EVIS-related content;
Other duties as assigned.
To qualify as an advocate for every child you will have…
enrolled in a graduate degree programme in international development, human rights, communications, journalism, management, business administration, campaigning or other field related to the position (or have graduated in the past two years);
a good understanding of advocacy, communications and project management;
an ability to develop simple communication materials and support events;
understanding of Social Media engagement, for disseminating messages and promoting content for public engagement;
general understanding of world affairs, current events and international development issues;
full knowledge of Microsoft systems, including Word, PowerPoint, Excel.
knowledge of current trends in online communication as well as digital media and graphic design tools is an advantage;
fluency in English; knowledge of another official UN language (Arabic, Chinese, French, Russian or Spanish) is an asset.
Personal Requirements
The intern will be required to use his/her personal laptop.
Able to work in a fast-paced environment and work well with an energetic team
Self-Motivated
Organized and efficient
Articulate with good presence
Able to multi-task
For every Child, you demonstrate…
UNICEF's core values of Commitment, Diversity and Integrity and core competencies in Communication, Working with People and Drive for Results.
View our competency framework at
http://www.unicef.org/about/employ/files/UNICEF_Competencies.pdf
UNICEF is committed to diversity and inclusion within its workforce, and encourages all candidates, irrespective of gender, nationality, religious and ethnic backgrounds, including persons living with disabilities, to apply to become a part of the organization.
UNICEF has a zero-tolerance policy on conduct that is incompatible with the aims and objectives of the United Nations and UNICEF, including sexual exploitation and abuse, sexual harassment, abuse of authority and discrimination. UNICEF also adheres to strict child safeguarding principles. All selected candidates will, therefore, undergo rigorous reference and background checks, and will be expected to adhere to these standards and principles.
Remarks:
Only shortlisted candidates will be contacted and advance to the next stage of the selection process.
Advertised: May 23 2019 Eastern Daylight Time
Application close: May 30 2019 Eastern Daylight Time
Apply now:https://secure.dc7.pageuppeople.com/apply/671/gateway/?c=apply&lJobID=522336&lJobSourceTypeID=796&sLanguage=en-us
Leverage social media to make more money and grow your brand in 2019! Attend The Social Media Wealth Masterclass with Isaac Click here to ENROL NOW!
Follow us on Instagram
|
Advertise With Us
|
Send Us News Tips
|
Promote Your Music
[18+] Cardi B rains money on naked strippers in Lagos club (Photos & Video)
Last night, popular and controversial American rapper, Cardi B, who landed in Nigeria two days ago for a show was filmed inside a Lagos strip club spraying bills off N200 notes on half-naked and stark naked strippers.
The multi-award-winning rapper who can't seem to get enough of Lagos was seen visibly excited at the rounchy experience, taking it all in.
See more photos and watch the video below.
PG 18
Cardi be in a strip club in Nigeria pic.twitter.com/FpFjGVFteE

— Liverpool FC (@therealdangote) December 7, 2019
Trust Nigerians; see how they are reacting to this below!
You can't go to #TheExperience14 last night and still go check cardi b's ig story this morning. You'll have problem with God 😂😂😂 pic.twitter.com/e7v0BNdPbY

— MIDE (@Bam_mide_) December 7, 2019
After Dancing to Chioma Jesus, Sinach and listening to preaching last night you're now on Cardi B's IG story looking at big booty 😂 I'm on this table too sha. God said we should not lie

— DREYLO. (@RealDreylo) December 7, 2019
Y'all are hypocrites in this country! Enjoy Cardi B's IG story with remorse if you ever crucified these people. https://t.co/GmplDe3adC

— Garuf the Landlord 🌍 (@only1garuf) December 7, 2019
Married man with two kids finds his wife shaking ass on Cardi b's IG story….
Well what is her looking for on her story sef..
Men are scum..😇

— Chi (@gladly_me) December 7, 2019
I just spent my morning watching Cardi B's IG. I feel blessed.

— Sandra Ezekwesili (@SEzekwesili) December 7, 2019
I just came from Cardi B's IG stories and I'm MF high, wet and dizzy all at once. Y'all I ain't seen this kinda party hard in Lagos before. Shit is LIT 🔥🔥🔥

— OmalichaMira (@MiraOmalicha) December 7, 2019
Cardi B's IG story is the best thing to watch right now

She's so hyped about Nigeria 😂😂😂😂 pic.twitter.com/asdYTtcD0o

— JAGS (@EtniesJags) December 7, 2019
Cardi B's IG stories have some Nigerian chic crying about her parents not allowing her to see Cardi, the next stories have strippers. Imagine her parents reaction if they watched 😂😂💀 pic.twitter.com/mVHDS5Xg8k

— Mwes Drew (@MwesDrew) December 7, 2019
God,this my small MB that I've been managing will finally finish today because of Cardi B's IG page😭😭 pic.twitter.com/Ze8cKPaXbt

— Black Daddy 🇳🇬 (@black_daddy01) December 7, 2019
Pictorial representation of Nigerians currently on Cardi B's IG Story. pic.twitter.com/4HfRsfiO93

— FAVOUR ONYEOZIRI (@FOnyeoziri) December 7, 2019
Leverage social media to make more money and grow your brand in 2019! Attend The Social Media Wealth Masterclass with Isaac Click here to ENROL NOW!
Follow us on Instagram
|
Advertise With Us
|
Send Us News Tips
|
Promote Your Music