Comedian Shank Comics acquires his first car, a Lexus [Photos]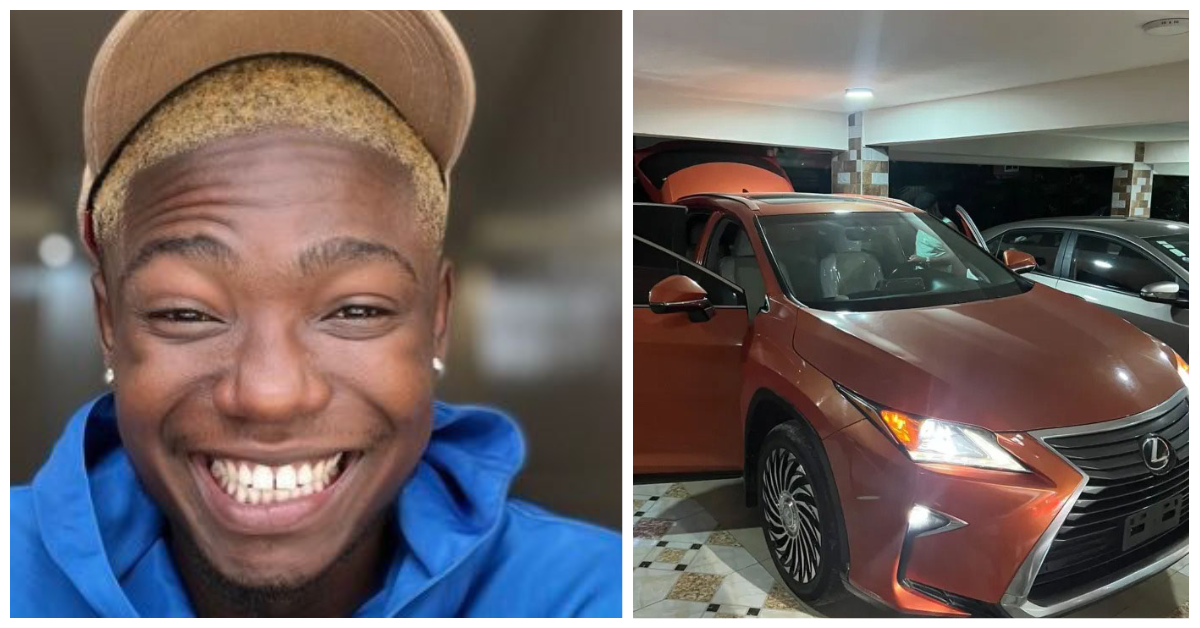 Nigerian skit-maker and comedian, Adesokan Adedji Emmanuel popularly known as Shank Comics, has become a car owner for the first time.
The content creator took to his Twitter handle on Wednesday, July 6 to celebrate his recent win of being a first-time car owner.
Shank Comics took to the Bluebird platform to announce the purchase of a brand new Lexus SUV.
Shank gave thanks to Jesus for blessing him enough to be able to afford such a luxurious ride for himself.
He shared a video of him vibing inside the car and posted photos of the Lexus.
"Got my first ride today. Thank you Jesus," he wrote.