Amancio Ortega emerges world's second richest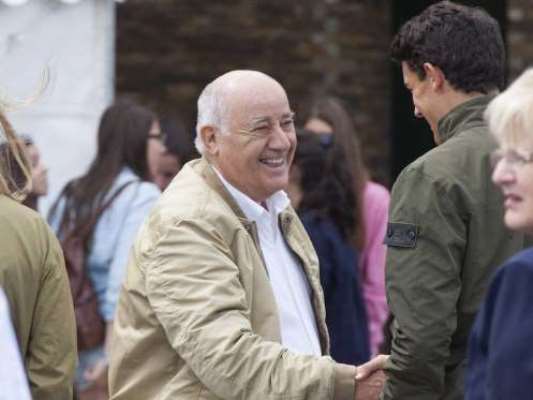 Founder of Zara, Amancio Ortega, has mysteriously become the second richest person in the world, edging out Jeff Bezos.
According to Forbes, Ortega's net worth is $85.5 billion, compared to Bezos' estimated net worth of $84.6 billion.
Ortega claimed the No. 2 spot on the list of the world's richest people on Tuesday, Forbes reported.
Amazon founder and CEO Jeff Bezos – who just last week beat out Bill Gates to briefly claim the title of the richest man in the world – dropped to the No. 3 position.
Bezos' drop is due to Amazon stock fluctuations, as the ecommerce company's stock has fallen nearly 5% since last Thursday.
Despite Ortega's enormous wealth, many people have never heard of him, MSN reports.
Ortega is an incredibly private man, is rarely seen in public, and has given just a handful of interviews throughout his incredibly successful career.
That career began when Ortega founded fast-fashion giant Zara with his then-wife Rosalia in 1975.
Today, his retail company Inditex SA – which owns Zara, Massimo Dutti, and Pull&Bear – has 7,385 outposts around the world.