7 States Withdraw Suit Challenging Tinubu's Victory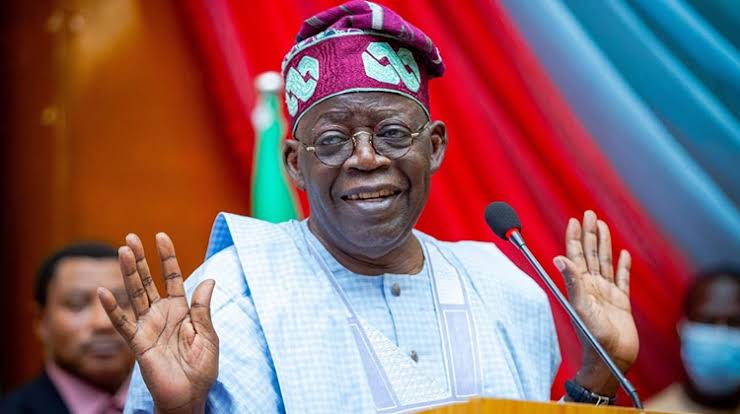 Seven states in Nigeria have discontinued their suit against the Independent National Electoral Commission (INEC) seeking an order for a review of the recently concluded presidential election.
The seven states involved in the suit include Adamawa, Akwa Ibom, Bayelsa, Delta, Edo, Taraba, and Sokoto. The plaintiffs had requested a holistic review of all results announced by the INEC. The case was marked SC/CV/354/2023.
However, before the case could be listed for hearing, the plaintiffs brought a Notice of Discontinuance through their lawyer, Professor Mike Ozekhome, SAN, pursuant to the inherent powers of the apex court.
The notice was filed on March 3 and read, "Take notice that the plaintiffs doth hereby wholly discontinue this suit against the defendant herein."
Although no reason was given for the discontinuance, it is believed that the reason behind it is because the presidential election results have already been announced and a president-elect declared.
Therefore, the proper place to address their grievances over the outcome of the election is the Presidential Election Petition Tribunal.
The suit was filed by the Attorneys General of the seven states on February 28, just a few hours before INEC announced Asiwaju Bola Tinubu of the All Progressives Congress (APC) as the winner of the presidential election.
The plaintiffs argued that the collation of the national election results from the 36 states of the federation, and that of the Federal Capital Territory, was not carried out in compliance with the mandatory provisions of relevant sections of the Electoral Act, 2022.
According to their lawyer, Ozekhome, the agents and officials of the federal government and INEC failed to transmit the collated result as prescribed by the provisions of the Electoral Act, 2022.
They claimed that this was in flagrant breach of the relevant provisions of the Electoral Act, 2022, the INEC Regulations and Guidelines for the Conduct of Elections, 2022, and the INEC Manual for Election Officials, 2023.
The plaintiffs submitted that non-compliance with due process of law had led to widespread agitation, violent protests, displeasure, and disapproval from a wide spectrum of the Nigerian populace, including international observers, political parties, well-meaning Nigerians, and former Heads of State of the Federal Republic of Nigeria.
They also claimed that the widespread violent protests, demonstrations, and rallies had endangered the peace, order, good governance, security, and safety of the plaintiffs.