7 reasons you should audition for 'MTV Shuga'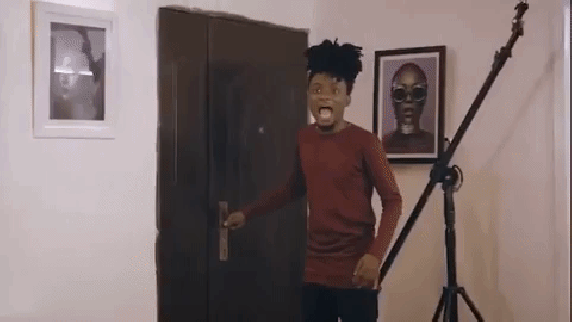 MTV Shuga is back in Nigeria and you know what that means?
All you acting hopefuls have a chance to star in the award-winning TV drama series from MTV International and MTV Staying Alive Foundation.
The world renowned TV show which has recently, for the first time, been expanded outside of Sub-Saharan Africa to include two new localized versions in India and Egypt to air by 2020, will return to Nigeria for two additional seasons, with a heavy emphasis on family planning and contraception.
For years, MTV Shuga has led to the discovery of super stars across Africa.
Here are seven reasons why going for the MTV Shuga auditions might just be the biggest boost for your acting career:
1. 'MTV Shuga' is closer to you than ever before. This time, auditions will hold in Lagos at Planet One, 5, Mobolaji Bank Anthony Way, Maryland, Ikeja on August 12 from 8am to 5pm!
2. If you can't make it to Planet One, don't worry, 'MTV Shuga' has got you covered. You can enter the web audition by submitting a short video of yourself auditioning for the part on Twitter, Facebook or Instagram using the hashtag #MTVShugaAudition.
'MTV Shuga' will provide a script, to guide you, across all of its platforms (@MTVShuga on Instagram, Facebook and Twitter), so all you have to do is act it out.
3. 'MTV Shuga' is seen in 720 million homes, in over 61 countries across the globe. It's a platform big enough to kickstart your acting career.
4. 'MTV Shuga' affords you the opportunity to work with some of the best actors, producers and directors in Nigeria.
5. You could be the next Adesua Etomi. Adesua got on 'MTV Shuga' way before she blew our minds in 'The Wedding Party'.
6. Most 'MTV Shuga' cast members entered the auditions just like you would! Jemima Osunde is one of those now emerging superstars!
7. Acting talents will be selected strictly based on merit. No need for connections.
So, get your 'act' together and bring on your A-game for the audition.
Open auditions:
Date: Saturday, August 12
Time: 9am – 6pm
Venue: Planet One, 5, Mobolaji Bank Anthony Way, Maryland, Ikeja, Nigeria
A means of identification is compulsory.
Online auditions:
Date: Open July 26 – August 23, 2017. To participate, make video of yourselves acting out a scene from MTV Shuga and submit the video on Instagram/Twitter/Facebook using @MTVShuga and the hashtag #MTVShugaAudition.
The new seasons of MTV Shuga will premiere on MTV Base and third party broadcasters around the world in 2018.
_________________________________________________
TopNaija.ng supports MTV Shuga