On the world wide web, every single click, view and even the emotion is tracked and noted somewhere in the form of statistics in order to understand the user's behavior.
For your strategy, use and comfort, we have compiled the most important 100 Social Media statistics for 2018 that you must know before entering the new year party.
Social Media has captured this era from personal to professional point of view. One of the reasons why it's still elevating is due to the high presence of businesses.
The statistics on Social Media are rolled every now and then worldwide, in order to make businesses and brands understand about the benefits they can have from it.
For a note, the world population is 7.6 billion as of October 2017 as per Wikipedia and the internet holds 3.5 billion users.
These numbers in the Social Media statistics are blowing the minds of all marketers, they always come in millions and billions. Still, it's crucial for the future business online strategies.
---
User Count on Social Media
---
Social Media statistics for 2018
---
Google statistics for 2018
---
Facebook statistics for 2018
---
Twitter statistics for 2018
---
Instagram statistics for 2018
---
LinkedIn statistics for 2018
---
Snapchat statistics for 2018
---
Social Media statistics for business for 2018
---
Social Media statistics for content for 2018
---
Social Media isn't a fun place anymore, it is constantly providing a meaning to the online professionalism. The above Social Media statistics have been linked to the source and research websites, some are subjected to approximation. 
---
What do these Social Media statistics mean to marketers?
Social Media Marketing is unceasingly proving to be successful in a way that traditional advertising isn't–and thanks to the advanced metrics that help us understand our audience, content marketing teams can make more knowledgeable future decisions with the digital medium. Now may be it's the perfect time to think about your business for the year 2018.
---
HOW MUCH TIME EACH GENERATION SPENDS ON SOCIAL MEDIA
Adults 18-35 are spending 6 hours and 19 minutes on social media each week.
____
Gen X spends 39 more minutes per week on social than Millennials.
____
Adults age 35-49 are spending 6 hours and 58 minutes on social media each week.
____
Adults over 50 are spending 4 hours and 9 minutes on social media.
Eager to know from you!
Social Media statistics can be analyzed in various forms in order to meet different business strategies. Comment the Social Media statistics that helped you strategize your business goals.
2018 Internet Trends, Stats & Facts
Global Internet Trends
Number of Websites in 2018
There are over 1.24 billion websites all over the world.
Web Growth Statistics
The fastest growing segment of the internet is the number of mobile social media users.
Mobile Internet Penetration
South Korea leads with 71.5% of the population who are mobile users.
Internet Traffic Statistics
There are 4,156,932,140 internet users as of December 2017.
Asia accounts for almost half of the world's internet users.
Smart Device Comparisons
Percentage of Mobile Web Internet Traffic
An astonishing 83% of Kenya's total web traffic comes from mobile devices.
Number of SmartPhone Users
While several forecasts pegged 2014 as the "year of revolution" when mobile-only users would surpass desktop-only users, it turns out the forecast finally became reality in the U.S. in 2015. Since the start of 2017, mobile has surpassed desktop use and steadily remains so.
U.S. Platform Trends
In the U.S. the fastest growing segments of device ownership are smartphones and tablets.
Tablet Internet Use
Tablet penetration has risen slowly over the past couple of years. By 2020, tablets will be used by 35% of all internet users.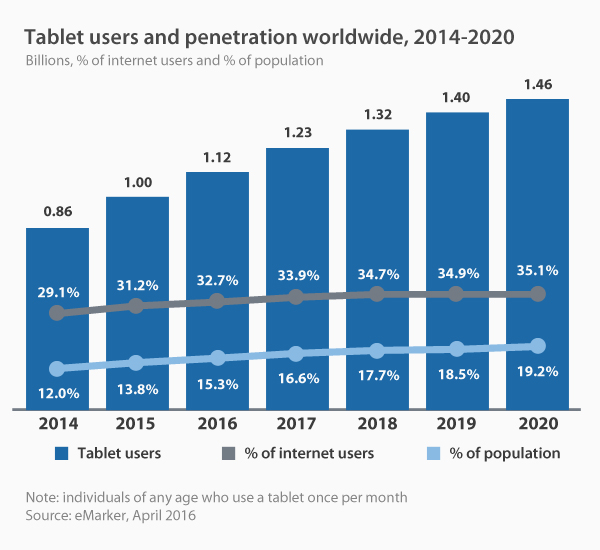 Desktop vs Mobile vs Tablets in the U.K.
In the U.K., the number of people who use a desktop decreased from 54% to 51% in nearly a year. 
Website Performance
How Load Time Affects Web Page Abandonment
While web page features such as plug-ins, pop-ups, and streaming video may help convey your message, they hinder the page load time. As the following charts show, a page that takes longer than 3 seconds to load runs a high risk of abandonment.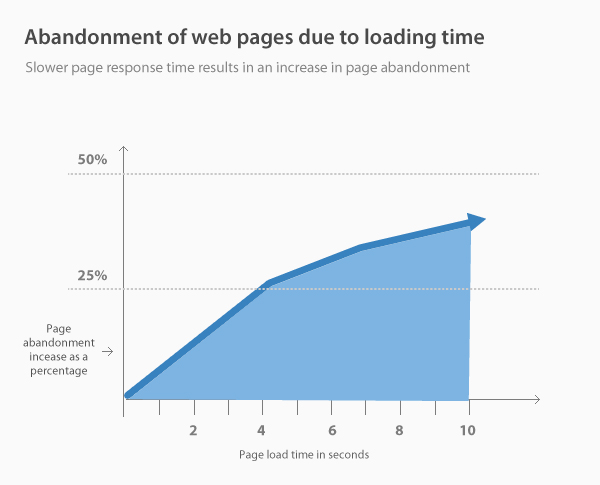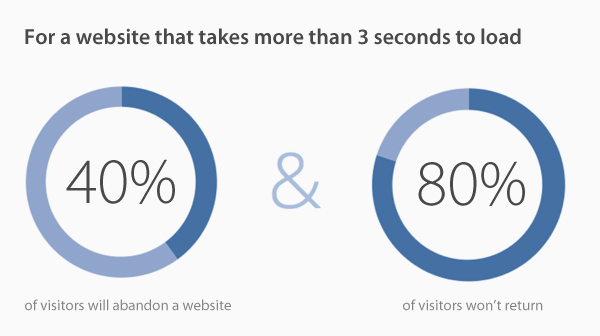 Global Internet Speed Trend
Good news: internet speeds around the globe are at their highest peak ever.
Search and Social Media
Most Popular U.S. Online Activities
In the U.S. last year, communication and social apps dominate.
Content Management System Trends
WordPress continued to win content management market share with over 60%. The No. 2 system, Joomla, had a 6.4% market share.
Percentage of Internet Browser Users
In terms of web browsers used, Google Chrome continues to thrive. According to the latest numbers, it is more than 4 times as popular as its next closest competitor (Firefox).
Percent of Internet Time Spent on Search Engine/Social Media, etc.
The top three activities for Mobile device users in 2018: maps, instant messenger, and music.
Percent of Most Visited Websites
Google wants to be the internet's portal, and it is well on its way. The internet giant's flagship page nearly tripled the 2nd place website (Facebook) in terms of page visits.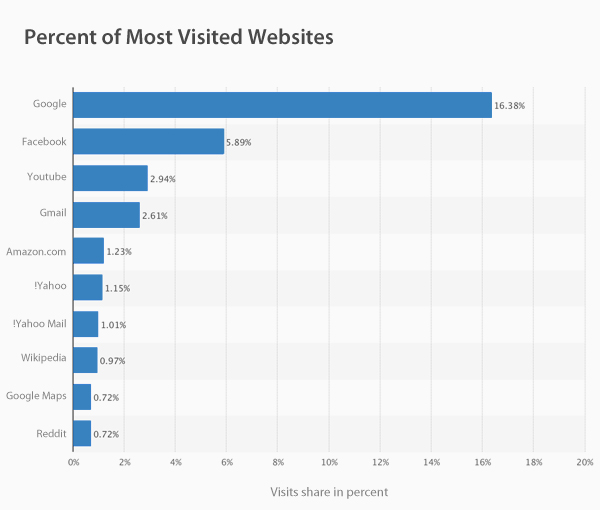 Global and U.S. E-Commerce Trends
Statistics on Internet Research before a Purchase
People between 18-29 are the most likely to purchase a product online, while only a little more than half will research the product beforehand.
Facts and Statistics about Product Reviews
Think reviews are important? You're right! 53% of shoppers read customer reviews before purchasing a product.
E-commerce Spending Via Desktops
When it comes to online purchasing, people purchase more on desktop than they do on tablet or smart-phones.
World E-commerce Statistics
Business to Consumer sales (B2C)have steadily increased over the years. The Asian-Pacific nations lead this category, with an expected $707 billion + of sales in 2017.
Who Uses the Internet to Shop?
The U.S. leads in overall e-commerce spending.
2017 U.S. Online Shopping
In terms of U.S. e-commerce, Pinterest is lapping the field.
Forecast and Trends for 2018 and Beyond
Currently, mobile users spend double the time in apps as they do on mobile web pages. In future years, this gap is expected to grow even wider.
Mobile App vs Mobile Web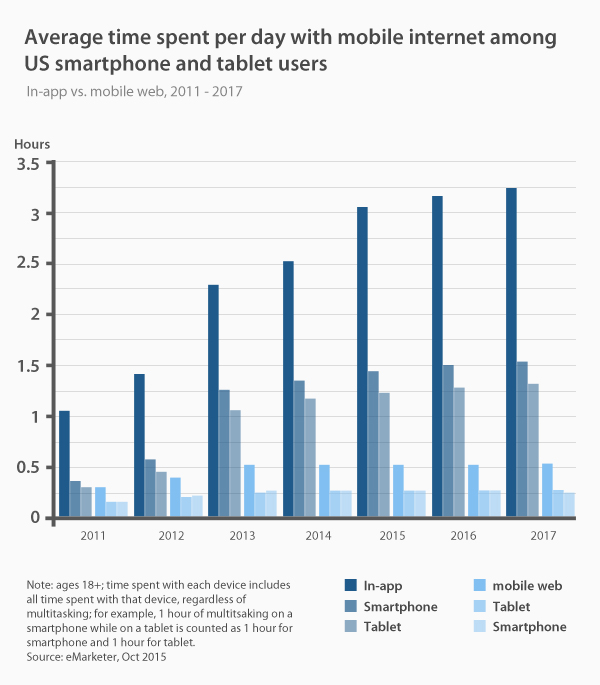 Worldwide E-commerce Forecast
By 2021, global retail e-commerce sales are expected to approach $4.4 trillion.
Subscribe to TN Daily!
Follow @theshoesplace on Instagram to enjoy amazing shoe deals!
Follow us on Instagram
|
Advertise With Us
|
Send Us News Tips
|
Promote Your Music