Yemi Alade lashes back at man who shamed her for not being married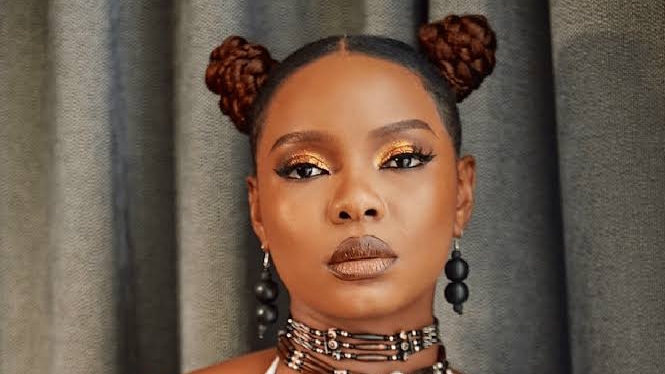 Afropop singer, Yemi Alade has lashed out at a Twitter user after he shamed her for not being married at her growing age.
TopNaija reports that after the singer, Yemi Alade took to get Twitter handle to express how exhausted and still maintained her zealousness to her work, the said Twitter user questioned the need for her wealth if she's yet to style down with a man.

The fan wrote…

"You're now entering your fourties' almost seeing your menopause and you've not married is not even that you have children sef so what's the need of your riches [email protected]"

However, he faced the wrath of other fans and followers of the singer, but that didn't stop him from expressing himself even further as he wrote in another tweet that reads…
"Someone has to say the truth na @yemialadee na very fine woman make she get her self a fucking man. Than for her to be masturbating in her room always."
The 32-year-old singer, Yemi, coming across his tweet, hit back at him stating that when she eventually gets to her 40s and starts experiencing menopause, she will continue as a "healthy, wealthy woman" and he will still be on Twitter "tweeting empty shellings."



Not exerting her anger enough, the singer took the step to block him as she warns others who tries to imitate such action would also be blocked.
See their exchange below.