The World Ugliest Dog- Martha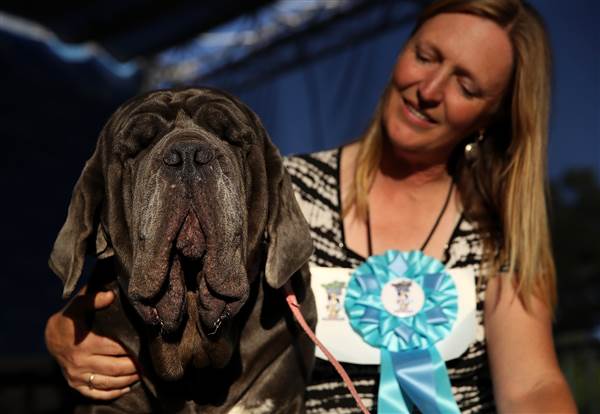 At 3 years old and 125 pounds, Martha won the 29th annual World's Ugliest Dog Contest in Petaluma, California, where she was awarded $1,500, a trophy and a trip to New York for camera appearances.
NBC News' Kerry Sanders, one of the three judges, asked Martha: "Do you know you just won the World's Ugliest Dog Contest?"
Martha's handler, Shirley Zindler, replied: "I'd gloat, but I need a nap."
The Northern California crowd was charmed by Martha as she lay with her exhausted face spread across the stage.
The gentle giant was nearly blind and rescued from the Dogwood Animal Rescue Project in Santa Rosa when she was younger.
She was the only dog at the competition whose handler couldn't hold her — but that didn't stop Martha from snagging the trophy away from 13 other dogs.
The criteria the dogs are judged on include audience reaction, first impressions and unusual attributes.
Second place went to a 16-year-old Brussels Giffon-pug mix named Moe — the oldest in the competition.
These dogs — some with acne, others with tongues permanently sticking out — are used to getting called ugly. But for their owners, it was love at first sight.