Wonderful God – Prophetess Rose Kelvin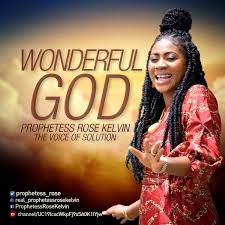 Sensational Nigerian Gospel song artist, Prophetess Rose Kelvin dished out her debut album with a beautiful song in the makossa genre titled: "Wonderful God".
The song is meant to be a blessing to those going through situations that require urgent intervention from God. Listen and Testify.
As she says- This song was inspired from a place of deep encounter and lifting experiences from the Holy Spirit.
Download, listen and share your thoughts below!!!
See Video HERE: