Wizkid's first babymama, Sola Ogudu shows gratitude as she turns 30 today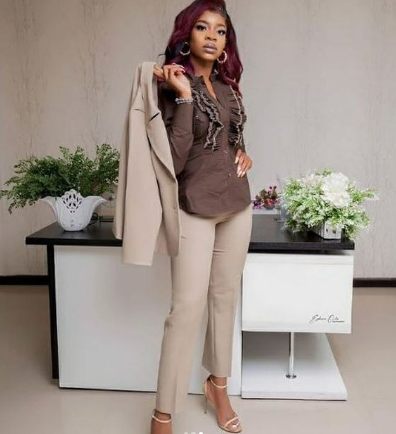 Sola Ogudu, the first babymama of popular singer, Wizkid shares lovely photos as she clocks 30 years of age.
Sola Ogudu, the single mother of a young son called, Boluwatife, captioned the photos "Thankful for 30" on her Instagram page.
About three years ago, Sola called out Wizkid on social media for being a dead beat dad. Sola Ogudu in her explosive revelation in 2018 said Wizkid only did things for their son so as to be perceived in public as a good dad. According to her, he tattooed his name on his body to give the impression that he was a cool dad. She said she always wondered why he always sent shoes and necklaces to their son which he always took back. She called him a social media dad.
"I always wondered why you were so quick to send clothes and shoes, little did i know that it was for the appearance. Even the star boy chain and jewelry you claimed you got him, did you not take it back? One shocking revelation made by Shola Ogudu in her social media rants was the fact that her son might have been exposed to things he wasn't supposed to see. She gave an example of the time Wizkid made their son touch the boobs and ass of the women in his house because he wanted to be sure about his sexuality. Another incident was when she found a 'Weed Crusher' in her son's bag after returning from Wizkid's house. I remember sending you photos from my 24th birthday and you questioned his sexuality…You asked if your 4 year old son (at that time) was gay."
✅Enjoy Complete Primary & Secondary Education Online CLICK HERE!💃
PASS WAEC, BECE, POST-UME, COMMON ENTRANCE IN 1 SITTING🙌