Wizkid – African Bad Gyal ft Chris Brown [Lyrics + Audio]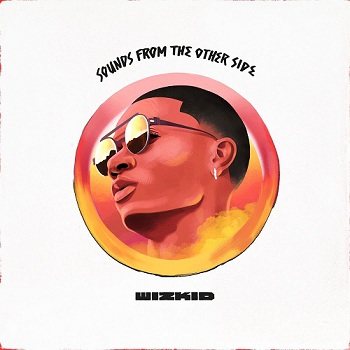 Renowned Nigerian singer and songwriter Wizkid, popularly known as Starboy, has once again captivated music lovers worldwide with his latest release, "African Bad Gyal."
Teaming up with American singer, songwriter, dancer, and actor Chris Brown, Wizkid has delivered a powerful collaboration that has taken the music industry by storm.
The track, which features on Wizkid's album "Sounds From The Other Side," was released in 2017 and has garnered immense popularity among fans, making it one of the most streamed songs from the album.
"African Bad Gyal" holds the fourth position on the album, showcasing the artistic prowess of both Wizkid and Chris Brown.
Their combined efforts have created a well-crafted song that showcases their exceptional vocal abilities.
The track has resonated with listeners and stands out as a prime example of their musical synergy.
Wizkid's "Sounds From The Other Side" album comprises 12 solid tracks, each offering a unique musical experience.
However, "African Bad Gyal" has emerged as a fan favorite and has garnered significant attention on various streaming platforms.
The infectious melodies and captivating lyrics have propelled the song's popularity, cementing its place as one of the standout tracks on the album.
African Bad Gyal lyrics
Yeah, StarBoy
Yeah, yeah, yeah, yeah, yeah, yeah
Let me hear you say, yeah, yeah
Sarz on the beat
Yaga
Them no born me yesterday
Every gyal, want designer
Them no born me yesterday
I know say your love will cost me something
Girl you dey do me something something
Ee dey do me like you gonna
I see the fire, bring the rice
Burnin' like a cigarette
Baby girl are you from Ghana?
Or you coming from Somalia?
Ah you coming from Uganda?
Or you're coming from Nigeria?
African bad gyal
Baby, don't change your style
Girl, I love you the way you are
The way you are
Feeling the dancing, gan
Sarz on the beat, gan
Feeling the dancing, gan
Starboy kill the beat, yeah, ayy
Them no born me yesterday
Be a freaky girl and whine up
I put my hand up on the waist
Baby girl, you are the one, oh
Ooh, baby, you you got something
Gimme, gimme all of your love, I want it
Baby girl, stop with all the fronting
The way you dance, I know you want this
Baby girl, you from Angola
Sister from South Africa
Pretty girl, I wanna hold ya
Shout out to my ladies in Nigeria
African bad girl
Baby, don't change your style
Girl, I love you the way you are
The way you are
Feeling the dancing, gan
Sarz on the beat, gan, yeah, yeah
Feeling the dancing, gan, yeah, yeah
Star Boy kill the beat, yeah, ayy
Say, if you like Galala, make you dance
Say if you like Konto, make you dance
Say if you like this or if you like that
Say you like bouncin', make you bounce
Say, if you like galala, make you dance
Say if you like Konto, make you dance
Say if you like this or if you like that
Say you like bouncin', make you bounce
I love the things you do to me, I feel alright
I love the feeling, that I feel, I'm feelin' nice
I love the things you do to me, I feel alright
You give me life, you give me life, you give me life
See, baby gyal, please, baby gyal jo fun mi
Omoge jo fun mi
Wit' your sexy body, yeah, wit' your sexy body
Baby gyal, please, baby gyal jo fun mi
Omoge jo fun mi
Wit' your sexy body, yeah, wit' your sexy body
African bad gyal
Baby, don't change your style
Girl, I love you the way you are
The way you are
Feeling the dancing gan, yeah, yeah
Sarz on the beat gan, yeah, yeah
Feeling the dancing gan, yeah
Star Boy kill the beat, yeah, ay
Yeah