I wish I learnt carpentry – Osinbajo speaks on kidnapped Lagos boys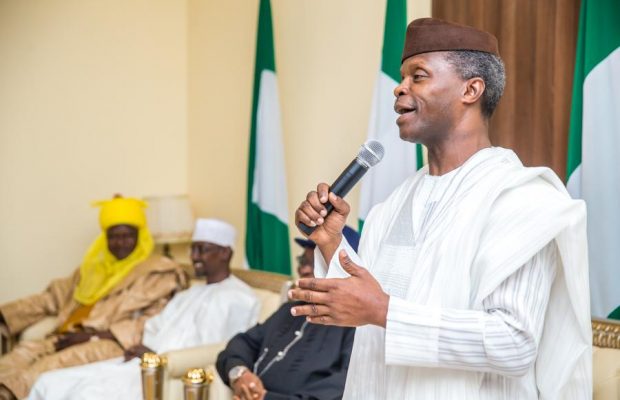 Acting President Yemi Osinbajo has advised children currently on holidays to learn something new outside academics.
Speaking in Lagos on the sideline of the 60th birthday thanksgiving service of Salami Ololade, a pastor, Osinbajo said he wished he learnt carpentry while growing up.
Osinbajo said it is important for children to learn something that could have an impact on their lives and their communities in new fields of technology.
"It is a long holiday, it is a great time to do something new," he said.
"Those who like to learn a skill, whatever skill that may be, should learn it. I wished that when I was growing up I learned even carpentry."
He told reporters that there were efforts in place to secure the release of the six students kidnapped from Lagos State Model College, Igbo Nla, Epe.
Osinbajo said the federal government is collaborating with the state's authorities to ensure their safe return.
Gunmen abducted the students on May 25. In the same school, six staff members and four students were also kidnapped in October 2016.
The acting president acknowledged that the parents must be going through trauma over the abduction of the children, but said "there should be no doubt at all about the commitment of the government in the matter''.
"I don't know how many times the governor has spoken to me about this and the inspector-general of Police, the Commissioner of Police, the DSS and even the armed forces," he said.
"I am sure these children will return as quickly as possible; so, we look forward to their return."