Why raising a family is hardwork – Michelle Obama explains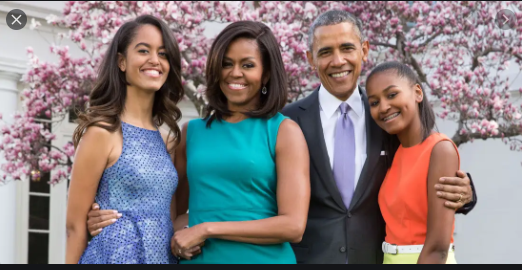 Former first lady of the United States, Michelle Obama has recounted the "tough times" she once faced in her marriage to Barrack Obama, ex-US president, admitting they once needed marriage therapy.
Speaking to Oprah Winfrey as part of the 2020 Vision: Your Life in Focus Tour with WW at Barclays Center in New York on Saturday in front of a crowd of 15,000 people, Michelle also opened up about the ups and downs of her marriage to the former president.
The 56-year-old author, who recently won a Grammy for the memoir 'Becoming', admitted that raising a family is hard. She added that they had to undergo counseling after the birth of their daughters.
According to her, people sometimes need objective persons to hear them out on the challenges in their marriage following that raising a family could sometimes "take a toll" on mental health.
Michelle LaVaughn Robinson Obama is an American lawyer, university administrator, and writer, who was the first lady of the United States from 2009 to 2017.
She is married to the 44th President of the United States, Barack Obama, and she was the first African American First Lady of the United States.
Download TopNaija App free
|
Join Us On Telegram
|
Promote Your Music