'Why I'm not friend with every minister' – Oyedepo explains amid TB Joshua snub [VIDEO]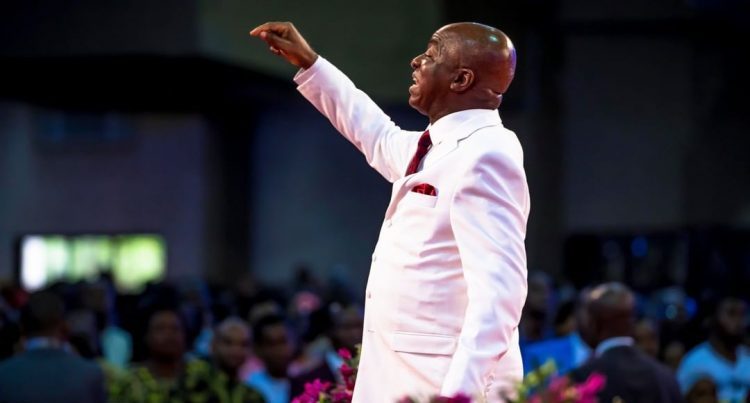 Bishop David Oyedepo, the Presiding Bishop of the Living Faith Church aka Winners Chapel, has said he loves all Ministers of God but he is not friends with every one of them.
Oyedepo said this on Sunday, July 11 while delivering a message in his church and advising them on how to move their businesses forward. He cautioned his follower on the kind of associations they get into as it can make or mar their destiny.
"People who scorn your God cannot add value to your life. Caution. There are people you must delete from your list of contact. Delete them. There are people that you meet that would end your life. Delete them from your list. I love Jesus and I am telling you by the Holy Ghost, don't be the enemy of your destiny. Act smart and walk in the truth. I love all ministers but I am not a friend to every minister. No I can't be.
'Don't let us deceieve ourselves, nothing can work in Nigeria', I can't be your friend, I am a repeairer of the bridge, I can't hang around you"he said
Watch the video below:
Oyedepo is the wealthiest preacher in Nigeria with a net worth of over US$150 million. His church owns four private jets and several buildings, including in London and the US. Oyedepo is an author and publisher who has written over 70 titles apart from periodicals.