Why Chelsea is going for A Midfielder and Not a Proven Striker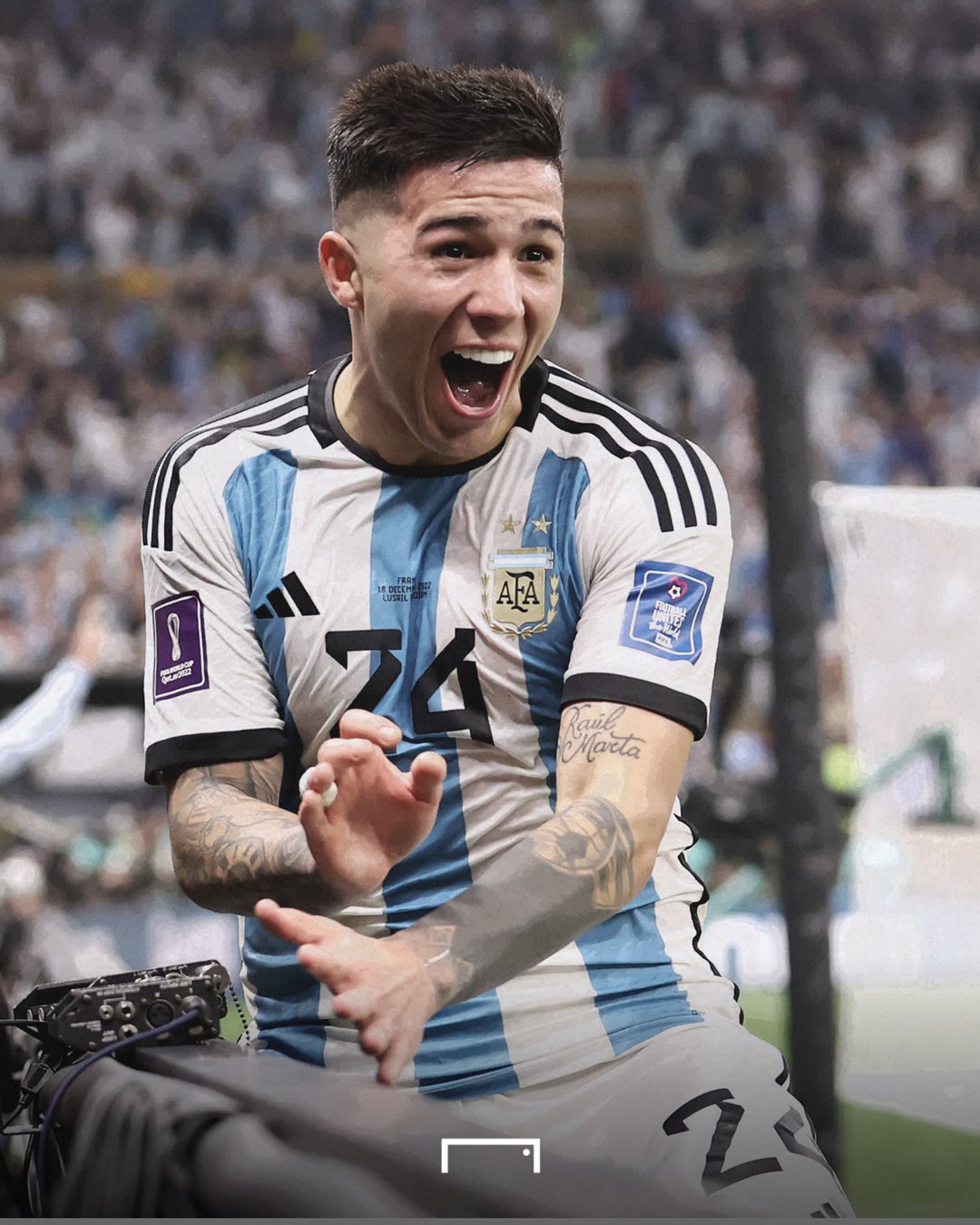 Enzo Fernandez would not help the Blues' goal-scoring woes, despite their best efforts to convince Benfica to let him go but there is definitely a reason in hindsight by Chelsea prompting the move for the player aside world cup heroics.
Rafael Benitez requested that Valencia purchase Samuel Eto'o from Mallorca in the summer of 2003. Instead, they acquired Fabian Canobbio, an offensive midfielder for Penarol. Benitez later bemoaned, "I was hoping for a sofa, and they've sent me a lamp."
The controversy surrounding Chelsea's pursuit of Enzo Fernandez from Benfica made me think of the Spaniard's infamous comparison.
The rumored fee, which stated that the Blues will pay £112 million ($134 million) for the Argentina international, initially dominated the discussion.
"That's one hell of a price" Gary Neville, a former right back for Manchester United, remarked on Twitter. "A very good player but bloody hell!"
In fact, Chelsea aren't ready to spend that exact amount right now. Indeed, according to Record, the deal has fallen through—at least temporarily—because Benfica won't accept anything less than the €120 million (£106 million/$127 million) buy-out provision in Fernandez's contract, which the Premier League team is only willing to accept.
Of course, whether it's £112 million, $100 million, or even £75 million ($90 million), it would be an astounding sum for a player who was only purchased for £8.8 million ($10.6 million) six months ago.
However, in the big scheme of things, the surprise surrounding the proposed deal doesn't necessary need to make sense considering these days, the market determines the amount of fees, and the market went insane a very long time ago.
In addition, Benfica would prefer to keep a player who is absolutely crucial to Roger Schmidt's team, as evidenced by the fact that he has more touches (1504) and effective passes (1186) this season than any other player in the Primeira Liga.
In the spring, they do have a highly winnable match against Club Brugge in the Champions League's round of 16. Understandably, the Eagles want to use a player they merely signed in June for at least one season. Additionally, Benfica didn't anticipate anyone to even consider meeting his buy-out clause in January.
Even though it is still early for the new Stamford Bridge administration, it appears that Todd Boehly & Co. have more money than common sense.
They're certainly not strangers to shelling out outrageous sums of money; this summer, they paid Brighton £56 million ($67 million) for Marc Cucurella, and they later paid an extra £69.5 million ($84 million) to get Welsey Fofana just before the transfer window closed.
So it makes sense, relative speaking, to spend a lot of money on Fernandez. He may only be a "decent player" at the moment, as Neville puts it, but it's obvious that he has the potential to become a great player.
His bravery in Qatar is a testament to both his class and his immense talent.
In fact, Fernandez had an immediate and significant impact on Argentina's World Cup campaign when he scored the game-winning second goal in the crucial group match against Mexico after coming off the bench, something Chelsea will be hoping for.
He is "a brilliant child," as Lionel Messi described him, and his subsequent performances have been breathtaking to see.