Who Is The Man United Teenager Who Is Being Dubbed The 'Scouse Messi'?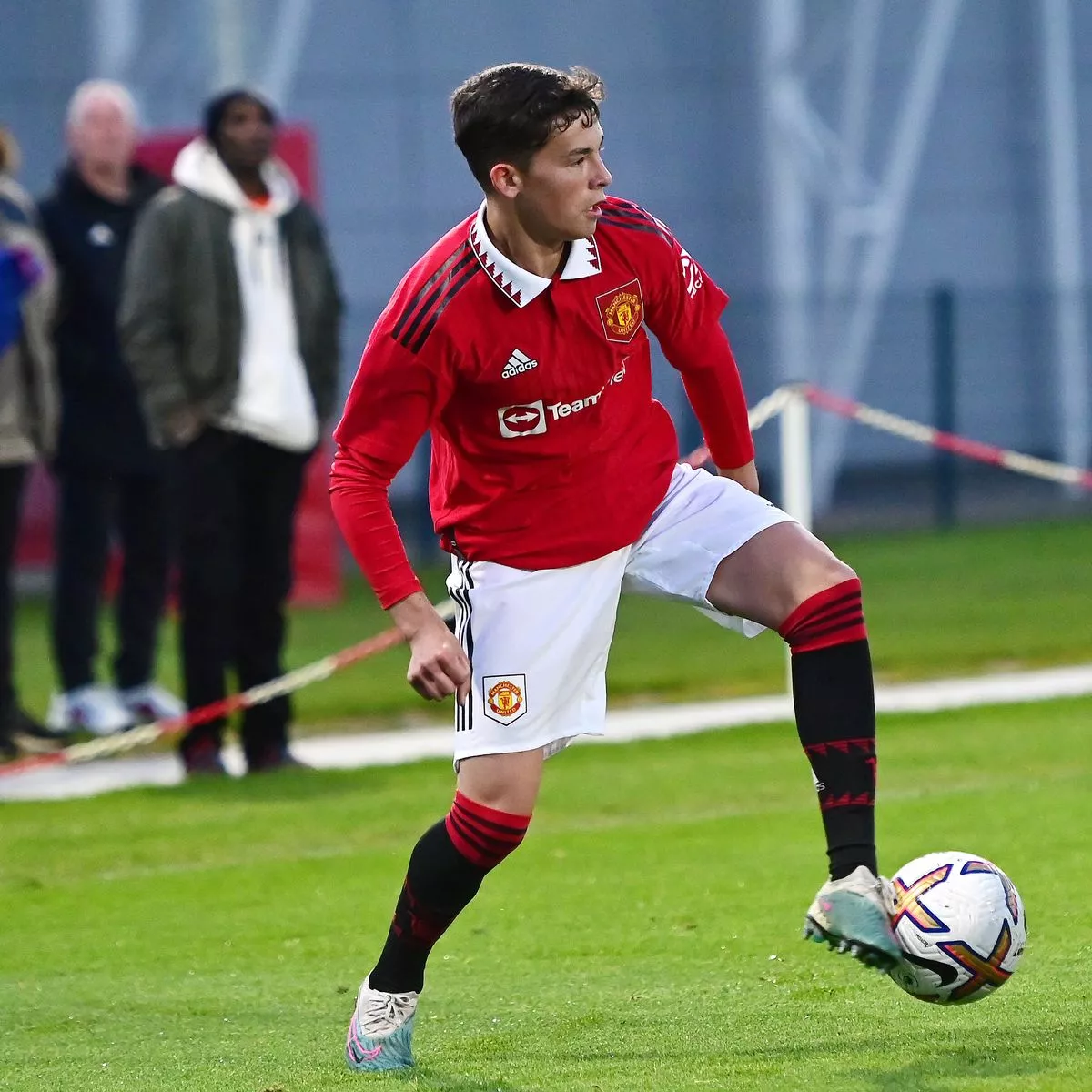 Youngster Shea Lacey playing for the Manchester United under 18s, is making headlines with his remarkable skills. His performances have made United supporters start comparing him to football legend Lionel Messi.
Lacey's latest performance was during the match between Manchester United and Wolverhampton Wanderers in the Under 18 Premier League. The talented winger picked up the ball wide on the right and dribbled past two Wolves defenders before skillfully pulling a stepover to increase the tempo and drive toward the byline. Many would have expected that he would cross the ball at this point; he didn't!
Instead, he continued dribbling, beating Wolves defenders as he ran parallel to the byline. In the end, he only had the goalie to beat. Lacey sent the Wolves keeper stumbling on his line before he lofted the ball past the helpless keeper and high into the net from an acute angle. Everyone, including the match commentators, was stunned by the piece of magic Lacey had pulled on the byline.
These are the kinds of players that add flavor to football matches. Sports betting fans usually love teams with tricky and pacy wingers who can influence games, as it helps them make predictions. In this sense, if you do your sports betting in Tanzania, it will please you to know there are many top-rated betting sites you can use. Selecting a top-rated site offering the best services is the first step to having an unmatched sports wagering experience.
Fans' Reaction on Social Media
One of the fans to react to Lacey's performance on social media was his brother Paddy Lacey. The brother claimed on Instagram that this was the third time Shea Lacey had chipped the keeper. He also claimed that his brother had hit the post, then the bar, and today he scored. Paddy also reminded global football fans that Shea had only turned 16 and was playing two levels up!
United fans across social media shared Paddy's sentiments, with some of the fans claiming that the exciting young winger had earned the moniker "Scouse Messi." Several fans already see Shea Lacey as their club's future after a video of the goal circulated on social media.
One of the fans claimed on Twitter that the Scouse Messi might have started as a joke, but it is turning out to be real. Another Twitter fan stated that Shea Lacey is emerging as one of the most skillful players Carrington has ever produced.
Have you watched the video of Shea Lacey's goal that has endeared him to United fans globally? Do you think he has earned the Scouse Messi moniker?