What Chelsea fans are saying to Frank Lampard after 5th defeat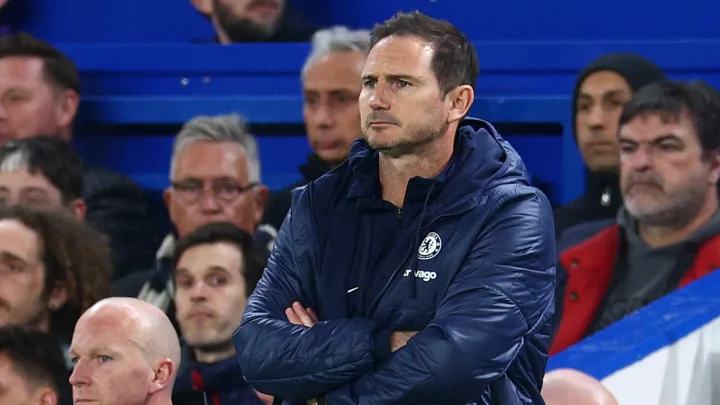 Chelsea fans are not known for their patience, and following Brentford defeat at Stamford Bridge, they all seem to be speaking with one voice pertaining to Frank Lampard.
Chelsea fans have called for Frank Lampard to resign as manager following his post-match interview after the club's 2-0 defeat to Brentford on Wednesday night. The loss was the fifth in a row for the Blues under Lampard's leadership, including two defeats to Real Madrid in the Champions League.
The defeat at home to Brentford marked the team's 13th loss of the season and leaves them languishing in 11th place in the Premier League. Despite being a Chelsea legend as a player, Lampard has come under intense criticism from fans on social media for his comments in the post-match interview.
Lampard had referred to a "magic wand" or "magic moment" that could turn the team's fortunes around. However, fans were quick to criticize his comments, with some suggesting that he should take responsibility for the team's poor performance and resign from his position.
One Twitter user wrote, "Why can't he just say these players don't seem to give a fk and we were shit again tonight and also I'm not helping either am I." Another tweeted, "Magic wand excuse is out after 5 games fk me," while a third added, "Have some shame and resign NOW!"
Lampard's tactics have also come under scrutiny, with fans questioning his decision to play Raheem Sterling as the lone striker with Conor Gallagher and N'Golo Kante on either side of him.
Chelsea's next match is against league leaders Arsenal at the Emirates Stadium on Tuesday. With the club's hopes of qualifying for Europe all but over, Lampard will be under pressure to turn the team's fortunes around and avoid a further backlash from fans.