What Arsenal currently think of Kai Havertz — Fabrizio Romano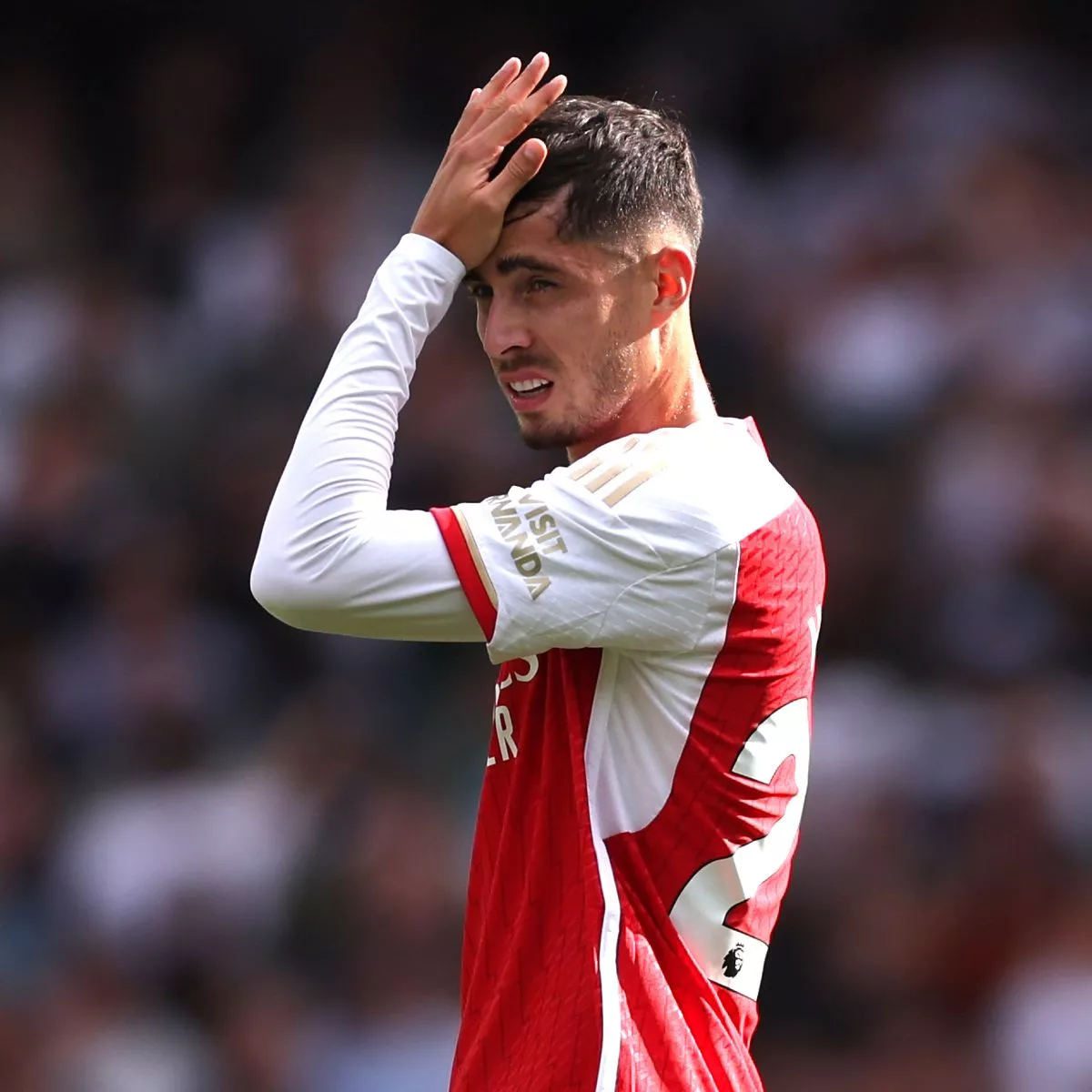 Kai Havertz leaving Chelsea for Arsenal drew a lot of criticisms from the Gunners fanbase this summer, with many questioning Mikel Arteta's reason for pursuing a player that had driven a lot of noise while at Stamford Bridge.
The move did not help the narratives as reports revealed the German star was worth a high-profile fee of £65 million.
As expected by the Arsenal fanbase, the German midfielder has faced a challenging start to his tenure with the Gunners, failing to register a goal or assist thus far in the season.
Questions have arisen in recent weeks regarding Havertz's future at Arsenal, but now, renowned transfer specialist Fabrizio Romano has shed light on the situation.
Writing for Caught Offside, Romano shared insights on the club's stance and plans for Kai Havertz.
He said,
"Of course, it was not an easy beginning of the season for the player, but the message coming from the club and the coaching staff, those close to Mikel Arteta and those close to the board, is that they will protect Kai Havertz."
Romano emphasized that Arsenal remains firmly committed to Havertz, despite the challenging start to his Arsenal career.
"Arsenal were fantastic last season, so for Havertz to adapt to new tactics, new methods, and a new way of playing was not completely easy, but the club is absolutely confident and trusts him," he added.
The Gunners invested significantly in Havertz due to their belief in his potential as an important player with skill and promise for the future.
While August and September haven't been straightforward for the German midfielder, Arsenal is resolute in its commitment to support him.
Romano's sources suggest there's no need for alarm or panic, and the club is prepared to stand by Havertz.
Earlier this month, Arsenal's manager, Mikel Arteta, publicly defended Havertz, expressing his admiration for the player's qualities.
Arteta acknowledged that Havertz has been missing the stats in terms of goal contributions but called on the fans to show their support.
He stated,
"I tell you what I feel about him, I love him. I see his qualities every day in training, his work-rate is excellent. The stats are what is missing at the moment – to put the ball in the net."
Arteta continued by drawing on past examples of players who thrived under Arsenal's support and love, expressing his belief that Havertz has a lot to offer the team.