Were The Past Three Presidential Elections Rigged — Buhari's Nephew Speaks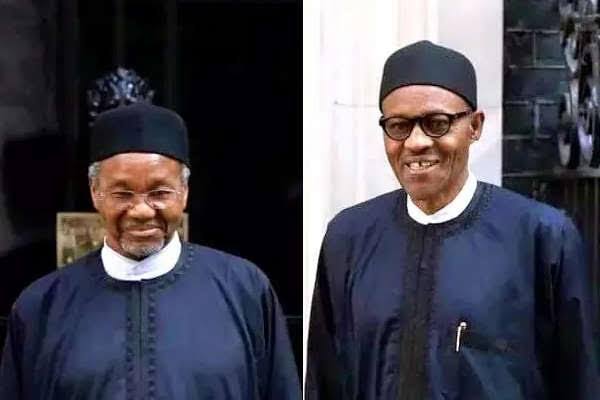 President Muhammadu Buhari's Nephew, Mamman Daura has claimed that the presidential elections held in the years 2003, 2007, and 2011 were rigged.
According to Mamman Daura, the then-ruling party, The Peoples Democratic Party, PDP rigged the presidential elections in 2003, 2007, and 2011.
Daura claimed in a documentary titled "Essential Muhammadu Buhari" that consistent rigging and a lack of trust in the electoral system were one of the reasons Buhari "broke down in tears" during his presidential campaign in 2011.
Recall that during one of his campaign rallies in 2011, Buhari stated that it would be his third and final run for the presidency. "I will not run for president again," he said as he wiped away tears.
Daura however claimed in the documentary that Buhari did not break down in tears because he was worried about defeat, rather "he broke down in pity for the system (electoral) in the country."
The President's nephew further stated that he knows that the three elections were rigged because he approached Buhari's lawyer after the 2007 election to demand the results of some states.
Speaking further, he said that the widespread rigging made Buhari enter a merger with other political parties in 2013.
Daura added;
"…He gave me the one for Imo State. I went over the result carefully and I saw PDP, Yar'Adua – 25,000 votes and Buhari – 5,000, and so on. All round figures throughout. Even the winner of the election, Yar'Adua had said the election was faulty."
The claim was backed by President Muhammadu Buhari in the documentary. According to the Nigerian president, the PDP "were so confident that nobody could remove them and they were also not careful."
He also recalled how his former party, Congress for Progressives Change, convinced political players like Bola Tinubu of the then All Nigeria Peoples Party and Rochas Okorocha from a faction of the All Progressives Grand Alliance – to form a merger that resulted in the APC that eventually delivered victory for him in the 2015 general elections.