"We don't know what to tell our members again" — NLC President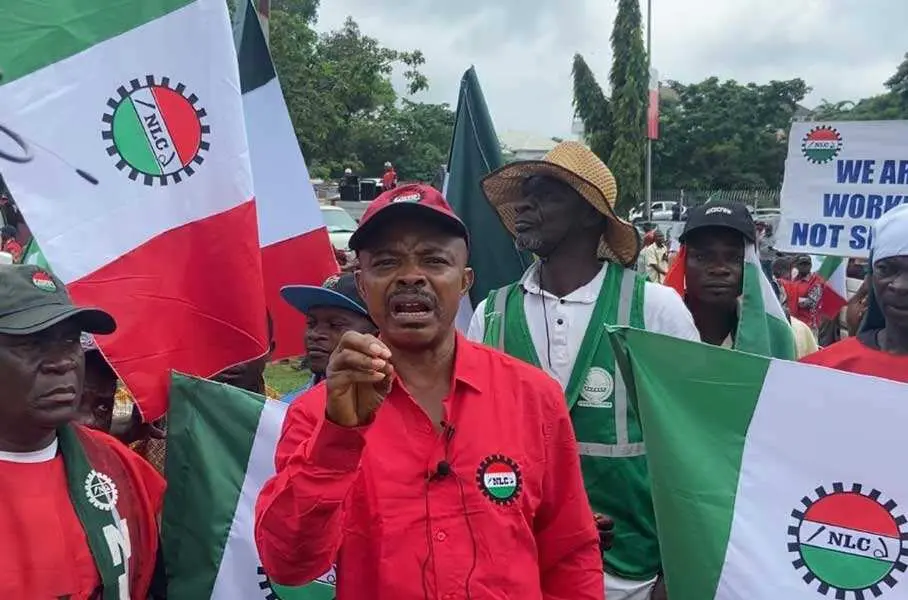 The Nigeria Labour Congress (NLC) has squarely placed the blame for the recent nationwide strike action by Nigerian workers on the perceived insincerity of the federal government.
The strike, which occurred on the 5th and 6th of September 2023, brought essential services to a standstill and highlighted growing discontent among the country's workforce.
NLC President Joe Ajaero expressed this viewpoint during a fresh round of negotiations between the NLC and the Minister of Labour and Employment, Simon Lalong, in Abuja on Monday.
Ajaero lamented the government's failure to meet any of the labor union's demands, noting that they had been met with repeated requests for additional time, leaving NLC executives frustrated with the explanations of government shortcomings to their members.
Calls for an increase in wages, tax exemptions and allowances for public sector employees, the provision of compressed natural gas (CNG) buses, the release of guidelines for the N70 billion allocation to small and medium-sized businesses, and the release of National Union of Road Transport Workers (NURTW) officials detained by the police were among the main demands made by labor leaders.
This is in response to the removal of fuel subsidies by President Bola Tinubu's government.
Ajaero, however, expressed optimism that the latest series of meetings would yield positive outcomes, despite the apparent lack of trust between the government and the union in the negotiation process.
He emphasized the importance of addressing the grievances promptly, highlighting that the Nigerian populace was bearing the brunt of the ongoing dispute.
The NLC President stated,
"The strike is an effect of a policy that doesn't have a human face. There was no strike before the removal of the fuel subsidy. It was the government that said ask for palliatives, ask for wages, and we have asked for it."
In response to the labor union's concerns, Minister Simon Lalong acknowledged the challenges facing the country and assured that the government was fully committed to addressing the issues that led to the warning strike.
He stressed that the government's approach in addressing labor demands must be holistic and sustainable.
Lalong commented,
"I appear before you today not just as a representative of the government, but as an advocate for constructive dialogue, aspiring to understand your concerns and working hand in hand to find lasting solutions that benefit all Nigerians."
While recognizing the importance of the NLC's role in advocating for workers' rights, Lalong also urged a balanced approach that considers economic growth and sustainable progress alongside labor's demands.