We are not done with the Premier League—Riyad Mahrez promises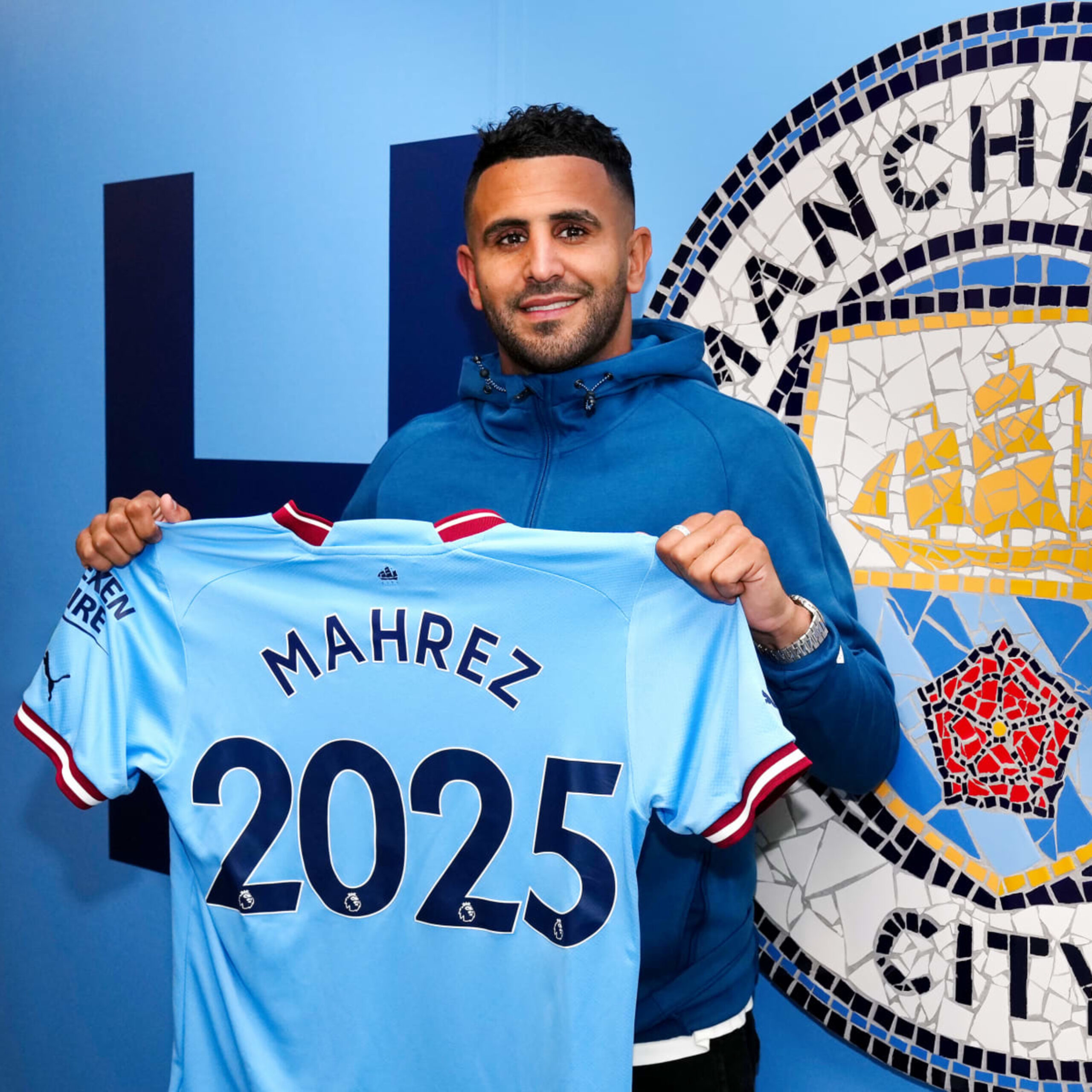 We are not done yet with the Premier League, Manchester City winger, Riyad Mahrez promises to fans and warns its rivals.
Talk about a once competitive league ending up as the most uncompetitive league much to the mockery of the outside world in recent times.
Bar the season that Liverpool won the league in the 2019/20 season with a considering points tally, Manchester City have claimed the title a considerable 4 times in 5 years.
And with the new season about to commence, the City side are still not ready to give in, with the club actively pushing on to 100 per cent retain the title again.
The moves the Cityzens have made signifies such interests as even with beating Liverpool to the title in the final 15 minutes of the final match day, the Guardiola led team went on to purchase youngster, Erling Haaland from Borussia Dortmund.
Manchester City also made signings in Kalvin Philips, Stefan Ortega, Julian Alvarez and still looking to sign Marc Cucurella from Brighton.
According to Riyad Mahrez, it's all or nothing as they go again for title and more trophies.
"We really, really want to win again," Riyad Mahrez said while speaking with Daily Mail.
"When the season starts, we want to go again. That's the big motivation. We never ever think, 'Oh, it's going to be easy this year,' or we can go a bit easy.
"No, we go 100 per cent from the beginning, because we want to win and we are built with this mentality.
"On the last day, against Aston Villa, I was just thinking, f****** hell, what are we doing here? We're playing at home and we're losing 2-0 against Villa. Sometimes you don't feel good in a game, I didn't that day, and some other people came in and helped us to win – that's what our team is about."
Manchester City started its preseason with a win against Bayern Munich with Erling Haaland scoring the only goal to give the club a winning start in preseason against the German champions.