We Are Coming: Thomas Muller Banters Manchester City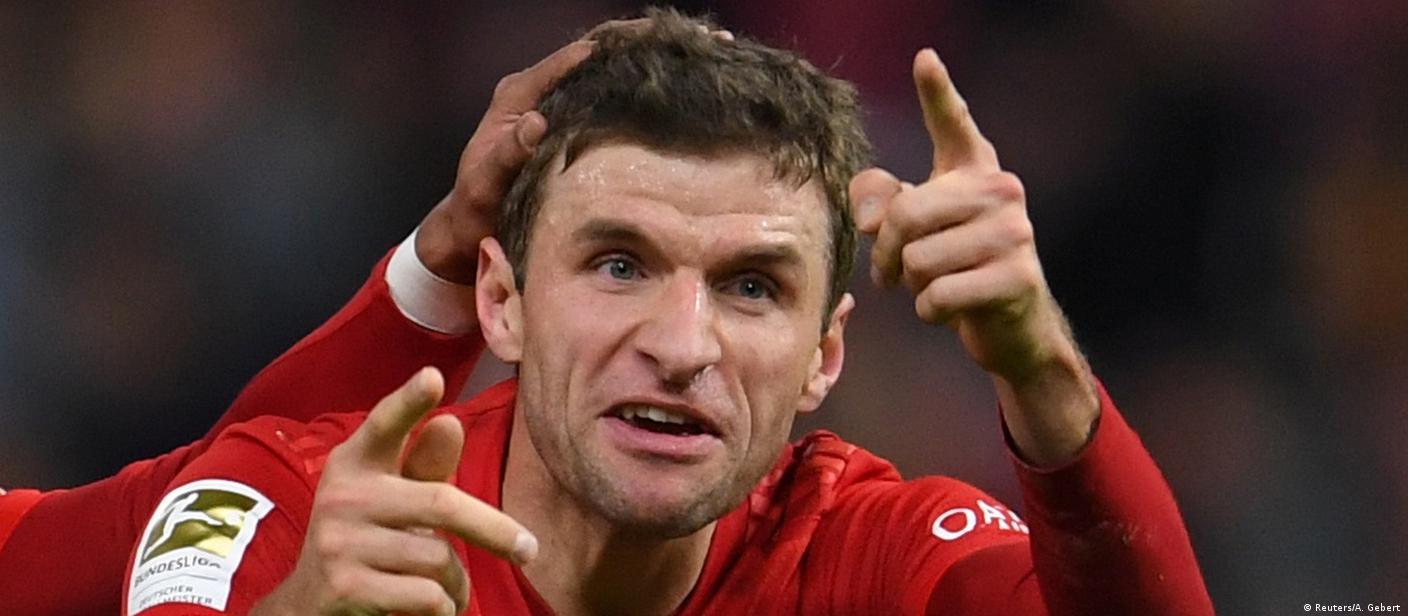 There is never a Champions League draw without Thomas Muller having a jab at the opposition team drawn against them in the draw, and this time, it is an all exciting clash and a dicey one for both sides as they aim for a bet in the next round.
Muller expresses a keen interest towards the fixture and also remarks on the narrative of the game being the first time Pep Guardiola returns to the club he left for Manchester City.
The Bayern Munich midfielder, Thomas Muller expressed his delight after the team was paired with Manchester City in the quarter-finals of the UEFA Champions League on Friday.
The draw, which was conducted in Nyon, Switzerland, pitted the German champions against the Premier League leaders. The two-legged tie is set to take place next month at the Etihad Stadium and the Allianz Arena.
Muller, who played under Manchester City manager Pep Guardiola during his time at Bayern Munich, said he was looking forward to the match and expressed happiness that the second leg will take place in Munich. Guardiola spent three seasons at Bayern from 2013 to 2016, winning the Bundesliga title three times.
"Quarterfinals against Manchester City. Look, Pep [Guardiola] left here in Bayern [Munich] and now the first game against his team," Muller said, as reported by iMiaSanMia. "Looking forward to it and very happy that the last game is in Munich."
The 31-year-old forward has been in fine form for Bayern Munich this season, scoring 11 goals and providing 18 assists in all competitions. Bayern Munich are one of the favourites to win the Champions League this season and will be hoping to secure a place in the semi-finals by overcoming Manchester City over the two-legged tie.