"We all struggle with something" Simi on her 'addiction' and new album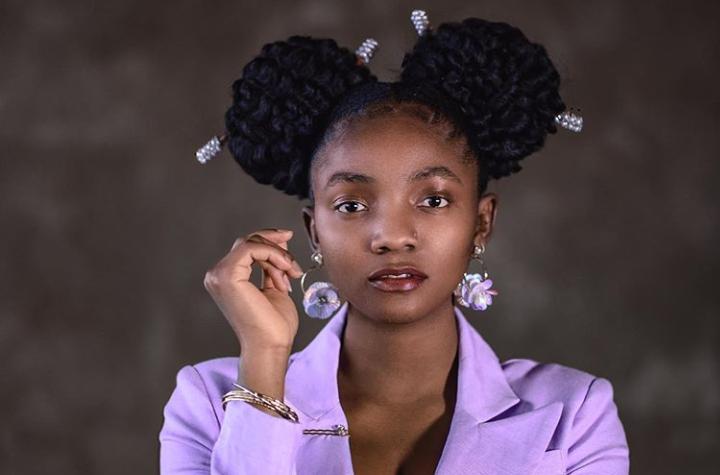 Often times than not, celebrities or by a stretch people of affluence are seen as unique or perfect beings with little to no faults like the normal everyday folks have to deal with or worry about. So, it's probably something of a surprise to people when they hear a particular famous personality speak on the troubles or insecurities they may have once had to deal with at a point in their lives.
And one such celebrity is the popularly known singer, Simi, whose voice has captivated many and must have left some wondering who or what the person behind the voice may be like.
Well, the singer chooses not to hide though, or at least conceal the troubles she had to deal with before becoming a music icon and having a presence.
While promoting her upcoming album, the music star shared on her Instagram page to confess on the struggle she had with an ice cream addiction.
It's quite a funny one, but looking closely at it, it doesn't quite do the humor considering someone who has had to live on a diet, unable to abstain from the one thing that could very much void her attempts to ensuring a healthy life.
The singer recently announced that her album, titled To Be Honest, will be debuting soon, with a fixed date of 3rd June, and the general feeling amongst her fan base wishing it comes sooner.
Although, in the singer's defense, the song was very much the challenge she had to deal with, as distractions and the battle to be who people wanted her to be dragged her zeal to write the song. But feeling a sense of relief as the years aged on her, she saw a reason to tell her story.
The title of the album in line with what she shared on her Instagram story,  will go on to share with the world a few struggles she has had to deal with in her rise to stardom.
💃Pass WAEC, JAMB, POST-UTME & more in One Sitting for FREE!💯
How to JAPA to the UK easily [Free Application Templates]