Watch YouTube star, Desi Perkins do Kim Kardashian's make-up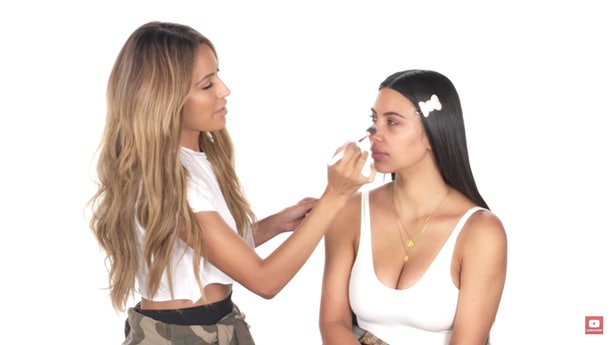 Watch YouTube star, Desi Perkins do Kim Kardashian's make-up
As part of her strategy, Kim Kardashian has been teaming up with YouTube stars for make-up tutorials as a means to promote her make-up line.
This week, she sits in popular YouTube personality, Desi Perkins' make-up chair to get her make-up done by the beauty blogger.
For the tutorial, Desi, who just launched a new eyeshadow set, tries her product on Kim as well as Kim's own powder contour and highlight kit.
The video also sees the ladies discuss a wide range of other topics including who has the bigger closet between Kim and Kanye, raising North and Saint, among other things.