TopNaija Stories: Mo'Cheddah, Nigerian Artist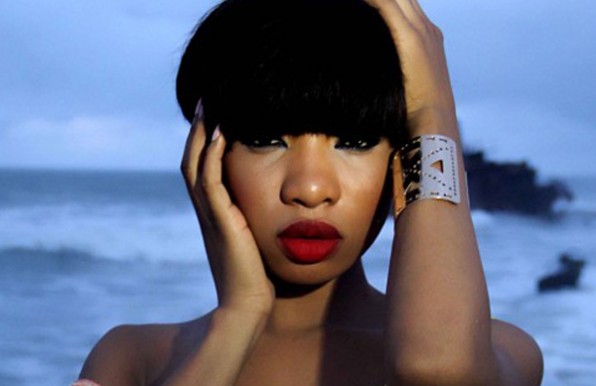 Nigeria's multiple award winning female rapper/artist spoke to TopNaija's Isaac Oladipupo about how she's come this far. She's indisputably a fastest rising female artist in Nigeria with multiple awards to prove her case in her 20's…
When exactly did you start singing?
I was a very dramatic and 'artsy' child, trying everything I came across; so as early as I could talk I sang and danced. I have always been a singer from the get go. My mum said as a baby I used to hum in the night..!
Why did you choose rap?
It just happened. I started out singing and just found out later that I could rap as well, it happened very naturally. I love rap because it has a very straight to the point attitude and it makes me feel different. As much as I love to sing I guess I'll always flirt with rap.
What inspired your first hit single?
My first official single was 'If You Want Me' and it's about a relationship gone bad because of lack of trust and love; I was referring to my relationship with music. I needed to let people know "You have to take me as I am". I am an entertainer and I will express myself how I feel, whether singing, rapping or dancing. That's who I am and all that comes with me.
What are you working on at the moment?
I am working on my next album which is a remix of the 'Franchise Celebrity'. It's due to drop in the third quarter of the year. Also Knighthouse just signed two new artists – Willybang and Phenom. We're also working together on a free album that drops soon.
You've achieved a lot in a short while, what's your career success secret?
God first, my management and record label –KnightHouse- and lots of hardwork.
What differentiates you from the pack?
God gives each person particular talents coupled with a particular physical appearance and the right environment to do great things. I call that the 'Fuuji'. Each person's Fuuji is special and beautiful. I'm different from everybody else with my personality, my versatility and unique sounding voice.
Some find it hard to believe you're only 20years, how does your age influence your career?
My sound is young and hip but I am surrounded by much older people and this has given me the chance to grow and still have the mind of a way older person; so I always play on that. I write about issues affecting young as well as old minds. I would say my age hasn't influenced my career because I still do big things!
Tell me a secret about you.
I'm scared of the dark!
If you weren't a musician, what would you be?
I wouldn't have a job! (Laughing)
Who's your favorite Nigerian rapper?
Othello. He taught me everything I know about rap.
Among Nigerian artists, who wouldn't you mind dating?
They are all wonderful but I think I'll pass.
What does love mean to you?
Love for me is the most beautiful thing in the world. It is timeless with a high level of selflessness and respect; always wanting and helping the other to grow and be better.
When was the first time you fell in love?
I think it was the moment I was born and set my eyes on my mum…!
Tell me about the fortunate guy in your life at the moment?
Mo'Cheddah is a one (wo)man army!
Your top three most cherished qualities in a man?
God-fearing, courageous and intelligent.
Which living being do you most admire?
Wow I have a lot! But I think 'most' would be my manager and CEO, Baron Rogba Arimoro. I love his attitude to work; he always strives for the best.
What's your idea of perfect happiness?
That is when you find your "Fuuji". It is when you have reached a point of self discovery and you begin your journey of achievement and fulfillment with your loved ones around you.
Which skill would you most love to have?
Hmmm… I wish I could have a superpower like one of the X-Men.
What is the trait you most detest in others?
I can't stand hypocrites!!!!
What is the trait you most detest in yourself?
My indecisiveness. I'm working on it though.
When and where were you happiest?
I'm a very happy person. I'm always happy. I love my job and the people I work with. My family is right behind me; my Fuujirians (my fans) always have my back. What's there not to love?
Most inspiring book you ever read
I think all Francine Rivers books are inspiring.
Exchange your Bitcoins & Perfect Money to Naira - Get Paid Automatically in 10 Seconds!
Follow us on Instagram
|
Advertise With Us
|
Promote Your Music