Want To Make Money In Africa? Start by Solving Any of These 5 Serious Problems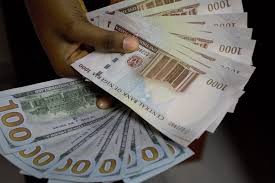 When you look at Africa, what do you see?
When most people look at Africa, there are two very strong but opposite images that emerge:
Some see a continent that is full of problems – unemployment, disease, hunger and insecurity – a place where everything is wrong and nothing works.
Some others see a land of vast opportunities and untapped potential. Optimists like to describe Africa as the "world's last frontier" of lucrative business opportunities.
While the ignorant and fearful see a dark and unpromising continent, smart entrepreneurs see the amazing business opportunities that lie beneath all of Africa's problems.
The most lucrative opportunities in Africa are not its crude oil, precious stones or timber. No. Africa's biggest jackpot lies in finding solutions to its serious and pressing problems, like these ones:
1) Hunger
Images of hungry and starving African children often make the headlines in mainstream media and have come to represent the face of the continent.
Despite having more than 60 percent of the world's uncultivated arable land, a conducive climate for agriculture, and an overwhelmingly young population (more than 60% of the African population is under 25 years old), millions of people in Africa still go hungry.
The continent's population (currently at just over one billion) is projected to rise to 2.3 billion over the next 30 years. With all these mouths to feed, agribusiness is more than likely to become a booming industry in Africa's future.
Apart from hunger which is induced by conflicts and natural disasters, Africa's failing agriculture industry is arguably the root cause of hunger on the continent. Agriculture, which used to be a booming and attractive industry, has been abandoned for white-collar jobs in the cities.
The opportunity in Africa's hunger problem is simple: Food is a basic need and a matter of survival. It's boom time for food businesses. You can hardly ever go wrong with food in Africa!
2) Diseases
While Africa is home to about 15 percent of the world's population, Africa alone accounts for nearly 24 percent of all diseases that occur in the world.
Apart from poor access to essential medicines and vaccines, low-quality healthcare, malnutrition, and poverty, the continent's tropical climate favors the breeding of disease vectors (especially mosquitoes, which cause malaria).
Malaria, for example, is estimated to cost countries such as Nigeria and the Democratic Republic of Congo up to 1.3% of their GDP, according to the Malaria Consortium. That's why Faso Soap, the brainchild of two ingenious African entrepreneurs has got me very excited!
Comprised of shea butter, lemongrass, African marigold and other natural resources that are plentiful across Africa, this soap leaves an insect-repelling odor on the skin after bathing. It could be used to prevent against a wide range of mosquito-transmitted conditions — perhaps eventually even Zika.
Africa's serious disease problem makes it a key growth market for its pharmaceutical industry, which is projected to be worth nearly $45 billion by the year 2020.
3) Waste
Apart from the dirty and unsightly heaps of waste in several cities across Africa, poor waste management is closely related to and largely responsible for the outbreak of diseases. In addition to its undesirable effects, the way Africa handles and treats its waste will play a very significant role in managing its natural resources in the future.
To tackle the menace of plastic waste in Nairobi (the Kenyan capital), Lorna Rutto, a former banker, decided to start a small plastic recycling business. Her business uses plastic waste collected from dump sites and garbage cans across Nairobi to manufacture fencing posts.
These posts, which are used to fence houses and forest reserves, are becoming a preferred alternative to timber. So far, her innovative business has created over 7,000 fencing posts, 500 new jobs, generated more than $150,000 in yearly revenues, saved over 250 acres of forests, and removed more than 1,000 tons of plastic waste from the environment.
As Africa's population growth and urbanization continues, the business of waste will open more interesting opportunities on the continent.
4) Education
Because many Africans understand that education is one of the few bridges out of poverty, millions of poor families on the continent are desperate to find good schools for their children. However, the existing schools and training facilities are unaffordable for many people and are not enough to cater to the needs of Africa's large and rapidly growing population.
To solve the problem of inadequate access to affordable quality education (especially for children from poor homes), entrepreneurs on the continent are coming up with interesting solutions.
Omega Schools and Bridge International Schools, based in Ghana and Kenya respectively, are chains of low-cost private schools that offer basic primary education to children in poor families for an incredibly low and affordable fee — for less than $1 a day. Before they started, it was thought impossible to educate poor children at a profit.
5) Electricity
Did you know that all the 40+ countries of Sub-Saharan Africa (except South Africa), with a combined population of more than 750 million people, generate roughly the same amount of electricity as Spain (a single country with less than 50 million people)?
According to the World Bank, Africa has the worst electric power infrastructure in the world with the lowest scores in power generation, consumption, and security of supply!
Thankfully, there is now a growing number of ambitious entrepreneurs who are using the power of the sun to light up Africa.
What do you see when you look at Africa?
Do you still see problems or lucrative and untapped opportunities?
Africa is full and overflowing with amazing business potential. The challenge is most of these opportunities are buried inside tough and challenging problems.
In Africa, problems are huge opportunities to make money. Find one and fix it!
Do you think there are some serious problems I left out?
Let's talk!