Video: Orezi – Cooking Pot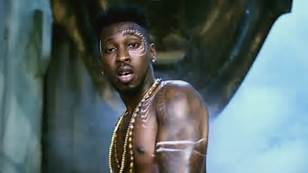 Video: Orezi – Cooking Pot
Alhaji Orezi has launched a protest for consensual sex in his new video titled 'Cooking Pot'. The singer has obviously decided to use his music for a more positive cause as he addressed social vices like Rape, Domestic violence and Alcoholism.
You just got to be impressed by Orezi in this new music video directed by Adasa Cookey. not forgetting he also paid homage to Afrobeat Legend, Fela.
Oya press play and see for yourself.
[youtube https://www.youtube.com/watch?v=oYSE7fiGbDk]