Vatican denies report claiming Pope Francis said Hell Doesn't Exist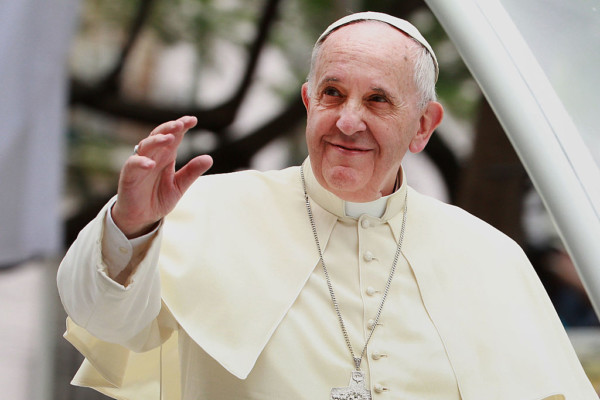 The Vatican has kicked against reports saying that Pope Francis denied the existence of hell.
According to The Washington Post, Italian journalist and self-proclaimed atheist Eugenio Scalfari said the Pope made this known in an interview with him, adding that the Pope said: "hell does not exist, the disappearance of sinful souls exists."
According to Catholic News Agency, the Vatican press office said that although the pope met with Scalfari, he did not give an interview to him. It said that the words alluded to Pope Francis are "the fruit of his (Scalfari's) reconstruction".
The Catholic News Agency noted that this is Scalfari and the Pope's fifth meeting and not the first time Scalfari "has misrepresented the Pope's words following a private audience."
The statement from the Vatican Press Office said the Pope and Scalfari held a "private meeting for the occasion of Easter, however without giving him any interview."
"What is reported by the author in today's article is the result of his reconstruction, in which the literal words pronounced by the Pope are not quoted. No quotation of the aforementioned article must therefore be considered as a faithful transcription of the words of the Holy Father," said Thomas Rosica, an English-language spokesman for the Vatican.
The Catechism of the Catholic Church says, "The teaching of the Church affirms the existence of hell and its eternity. Immediately after death the souls of those who die in a state of mortal sin descend into hell, where they suffer the punishments of hell, 'eternal fire.' The chief punishment of hell is eternal separation from God, in whom alone man can possess the life and happiness for which he was created and for which he longs."
Photo Credit: Lisa Maree Williams/Getty Images
💰Make, Manage & Multiply More Money FREE CLICK HERE👌
How to JAPA to the UK easily [Free Application Templates]