US Waterspout Crashes Into People On The Beach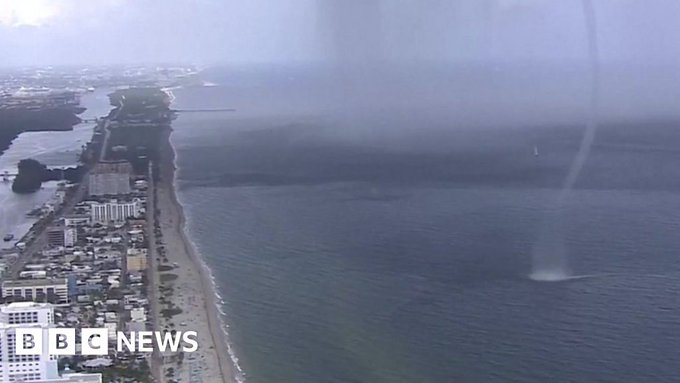 A terrifying waterspout crashed onto a US beach earlier today, causing panic and chaos among the people present.
Eyewitnesses reported seeing the waterspout approach the shore, growing in size and intensity as it approached. Suddenly, it crashed onto the beach, causing debris to fly everywhere and sending people running for cover.
The beach was packed with people enjoying the warm weather, and many of them were caught off guard by the sudden appearance of the waterspout. Some were hit by flying debris, while others were knocked down by the force of the winds.
Emergency services rushed to the scene, treating the injured and helping people to safety. Thankfully, there have been no reported fatalities at this time, but many people are still in shock and recovering from their injuries.
The cause of the waterspout is currently unknown, but authorities are investigating the incident and urging people to stay away from the affected area. Beachgoers are advised to check weather forecasts and be aware of any potential dangers before heading to the beach