Update on Neymar Injury versus Serbia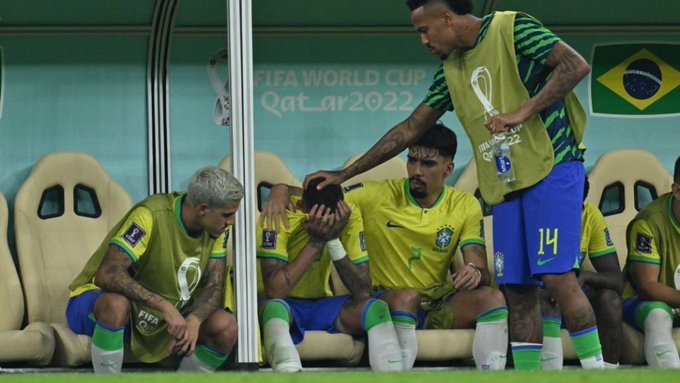 Brazil had a lot to celebrate in their opener against Serbia on Thursday after they ran out 2-0 winners in a tightly contested match up, but whatever celebration the team might hold dear is left to the bitter ending of star man, Neymar leaving the pitch injured.
Following the conclusion of the game, a new development has been made known regarding Neymar's injury, which he suffered during Brazil's World Cup victory over Serbia on Thursday.
The Paris Saint-Germain forward was taken off during their 2-0 triumph, so the South Americans will need to wait in anticipation to learn what happens next for him.
Brazil started Group G off perfectly thanks to two goals from Richarlison of Tottenham, but the bad news is that they may now be without their talisman.
The 30-year-old was seen sobbing as he received care from physiotherapists and was comforted by his Brazil teammates.
Photographers from the stands caught the right ankle swelling as he visibly limped off the field and into Brazil's changing room.
"He's just sprained his right ankle and it's already swollen a little," Brazil's team doctor Rodrigo Lasmar said after the game.
'It is important to see how he will respond. We have already started the treatment and we need to be calm and patient.
"It's too early to say. You have to be calm to define how the evolution will be."