United Arab Emirates Dismisses South African Request To Hand Over Political Criminals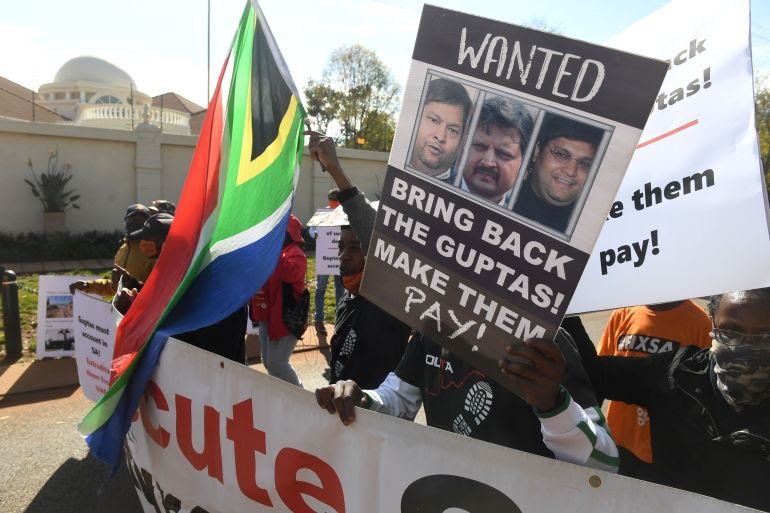 South Africa's Justice Minister Ronald Lamola has  announced on April 6, 2023  that the United Arab Emirates (UAE) had dismissed South Africa's request to hand over  Atul and Rajesh Gupta, two Indian brothers accused of political corruption.
The Guptas, who were arrested in the UAE in June 2022, are alleged to have used their ties with former South African President Jacob Zuma to win government contracts, influence cabinet appointments, and divert state funds.
Though the Guptas and Zuma deny the accusations.
Lamola stated that South Africa received a diplomatic communication from the UAE on April 6, indicating that a court in the UAE had concluded an extradition hearing on February 13, 2023, and that South Africa's extradition request had been unsuccessful.
The court ruled that the UAE had jurisdiction to prosecute the Guptas for money laundering offenses allegedly committed in the UAE and South Africa. Lamola added that South Africa would appeal the decision.
According to Cathleen Powell, an associate professor of public law at Cape Town University, there is frustration in South Africa over the slow extradition process and the impact of corruption on the country.
In 2018, an inquiry was established to examine allegations of corruption during Zuma's presidency from 2009 to 2018.
In July 2021, Interpol issued a red notice for the Guptas in connection with a 25 million rand ($1.6m) contract paid to a Gupta-linked company for an agricultural feasibility study.