Ukraine: FG to begin airlifting stranded Nigerians with Max Air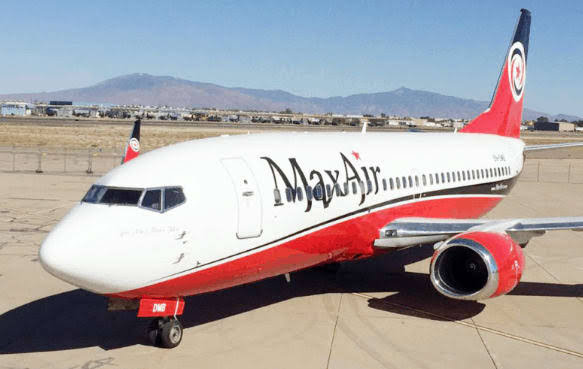 Max Air has confirmed that the evacuation of Nigerians stranded by the Russia-Ukraine war will commence on Wednesday.
However, Air Peace, on the other hand, said it had not started the evacuation process, stressing that this would be made public soon.
The General Manager, Operations, Max Air, Raymond Omodiagbe, told The Punch that the Federal Government had requested the airline to carryout the task and that the carrier was set to begin.
He said, "We have been assigned and we are on it. We've been airlifting pilgrims to Hajj and doing chartered operations for many years. So we are not new to this.
"So understand that we have been commissioned and we will depart tomorrow (Wednesday). We are operating tomorrow and it is to start bringing in the people."
Asked to state the number of flights or airplanes that would be deployed for the operation, Omodiagbe replied, "We are doing it one at a time."
When asked to state when Air Peace would start evacuating Nigerians as required by the Federal Government, a spokesperson of the airline, Stanley Olisa, said it would be communicated soon.
"We have not started but specifics will be disclosed soon," he said.
The Minister of Foreign Affairs, Geoffrey Onyeama, while briefing the House of Representatives on the evacuation efforts, had said, "We made Romania the hub and over a thousand Nigerians have crossed there. Poland has about 250, Budapest in Hungary has a similar number, Slovakia is rising rapidly. It is also around 200. There are some Nigerians in a place called Sumy close to the Russian border.
"I have been in touch with the ambassador. There are about 150 of them who are looking to cross into Russia and we have asked the ambassador in Russia to try and get a permit for them to transit to Russia and hopefully by Wednesday we will start deploying planes to start bringing the Nigerians," the minister said.