Ugarte and Asensio In as PSG's summer transfer moves ahead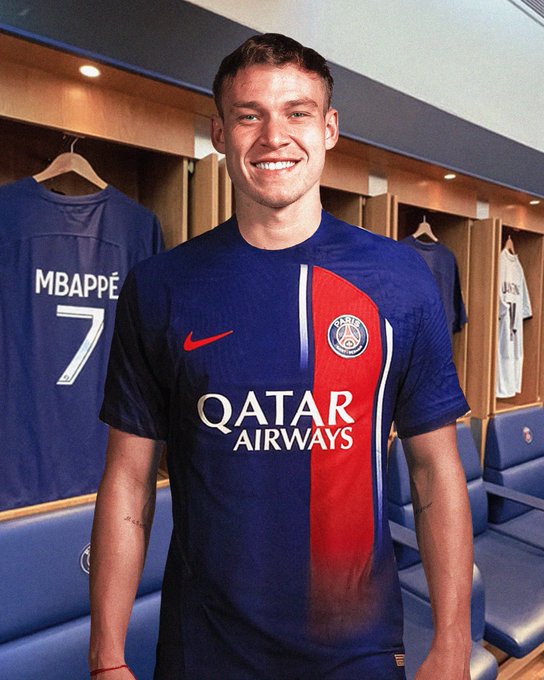 Paris Saint-Germain (PSG) is on the verge of securing a major transfer coup as they close in on the signing of midfielder Manuel Ugarte from Sporting Lisbon. The player has reportedly arrived in Paris and is poised to undergo a medical examination before putting pen to paper on a lucrative contract with the French giants.
PSG's pursuit of Ugarte has gained significant traction, with the club's Sporting Director, Luis Campos, successfully negotiating a deal with Sporting Lisbon. In a thrilling twist, PSG managed to outmaneuver their English counterparts, Chelsea, who had been vying for the Uruguayan midfielder's signature until as recently as 12 hours ago.
The prospective transfer fee for Ugarte's services is said to amount to a staggering €60 million, underlining PSG's determination to bolster their squad with top-quality talent ahead of the upcoming season. The financial terms of Ugarte's contract are yet to be disclosed, but reports indicate that the 20-year-old is set to become one of PSG's highest-paid players.
While Ugarte's imminent arrival in Paris has already captured the attention of football enthusiasts, PSG's acquisition spree doesn't end there. The Ligue 1 powerhouse is also in the process of finalizing a deal for Real Madrid's talented right-winger, Marco Asensio. The Spanish international recently confirmed his departure from the Spanish giants at the end of the season, paving the way for a move to PSG.
Asensio's inclusion in the deal with Sporting Lisbon adds further excitement to PSG's summer transfer plans. The Spanish attacker's attacking prowess and technical abilities are expected to inject a new dimension into PSG's already formidable squad. The details of Asensio's move to Paris are yet to be finalized, but negotiations between PSG and Real Madrid are reportedly progressing smoothly.
The potential arrival of both Ugarte and Asensio signals PSG's relentless ambition to dominate domestic and European competitions. The club, guided by their astute sporting director and backed by substantial financial resources, aims to assemble a squad capable of challenging for honors on multiple fronts.
PSG's upcoming transfers promise to ignite speculation and anticipation among football fans worldwide. The imminent signing of Ugarte from Sporting Lisbon and the prospective arrival of Marco Asensio from Real Madrid have the potential to reshape PSG's lineup and amplify their already formidable attacking threat.
Paris Saint-Germain (PSG) is all set to welcome Spanish winger Marco Asensio to their star-studded squad as the player arrives in Paris today to undergo a medical examination and officially sign a contract. This highly anticipated move has been confirmed, marking a significant coup for the French club.
Asensio's contract with his current club, Real Madrid, is set to expire this summer, allowing PSG to secure his services as a free agent. The agreement between Asensio and PSG will span six years, with the contract remaining valid until June 2027. The 26-year-old winger's arrival is expected to inject a fresh attacking impetus into PSG's already formidable lineup.
The presence of Jorge Mendes, Asensio's agent, in Paris further solidifies the confirmation of this high-profile transfer. Mendes, renowned for his expertise in facilitating significant deals in the footballing world, will be in attendance to oversee the finalization of the contract.
Asensio's impending arrival has generated immense excitement among PSG fans and football enthusiasts alike. Known for his technical prowess, versatility, and ability to score spectacular goals, the Spanish international is considered a prized asset in the footballing world.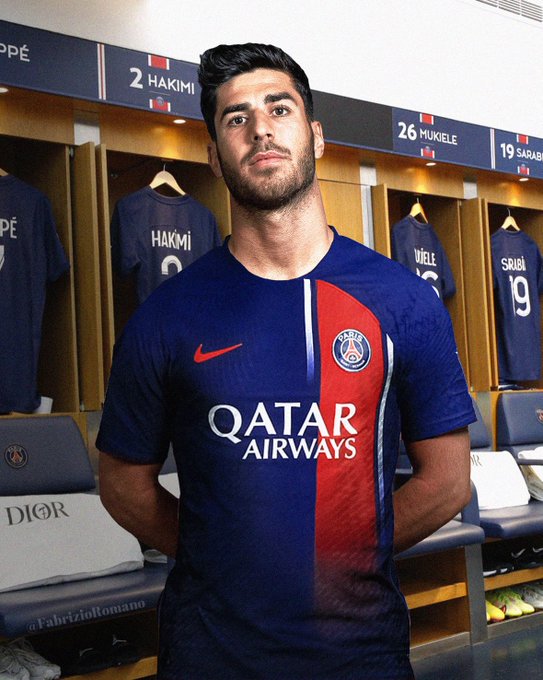 By acquiring Asensio's services, PSG continues to strengthen their squad with marquee signings, firmly establishing their intentions to dominate domestic and European competitions. The French giants, led by their ambitious Qatari owners, have consistently displayed their determination to assemble a star-studded team capable of challenging for prestigious honors.
PSG's astute transfer strategy, combined with their significant financial backing, continues to position the club as a magnet for top-tier talent. Asensio's arrival as a free agent not only adds depth and quality to their squad but also reinforces PSG's reputation as one of the most attractive destinations for world-class players.
With Asensio's medical examination and contract signing imminent, PSG supporters eagerly await the official unveiling of their new signing and eagerly anticipate witnessing the Spanish winger don the iconic red and blue jersey of Paris Saint-Germain.