Tottenham vs. Liverpool: Howard Webb hands City the EPL title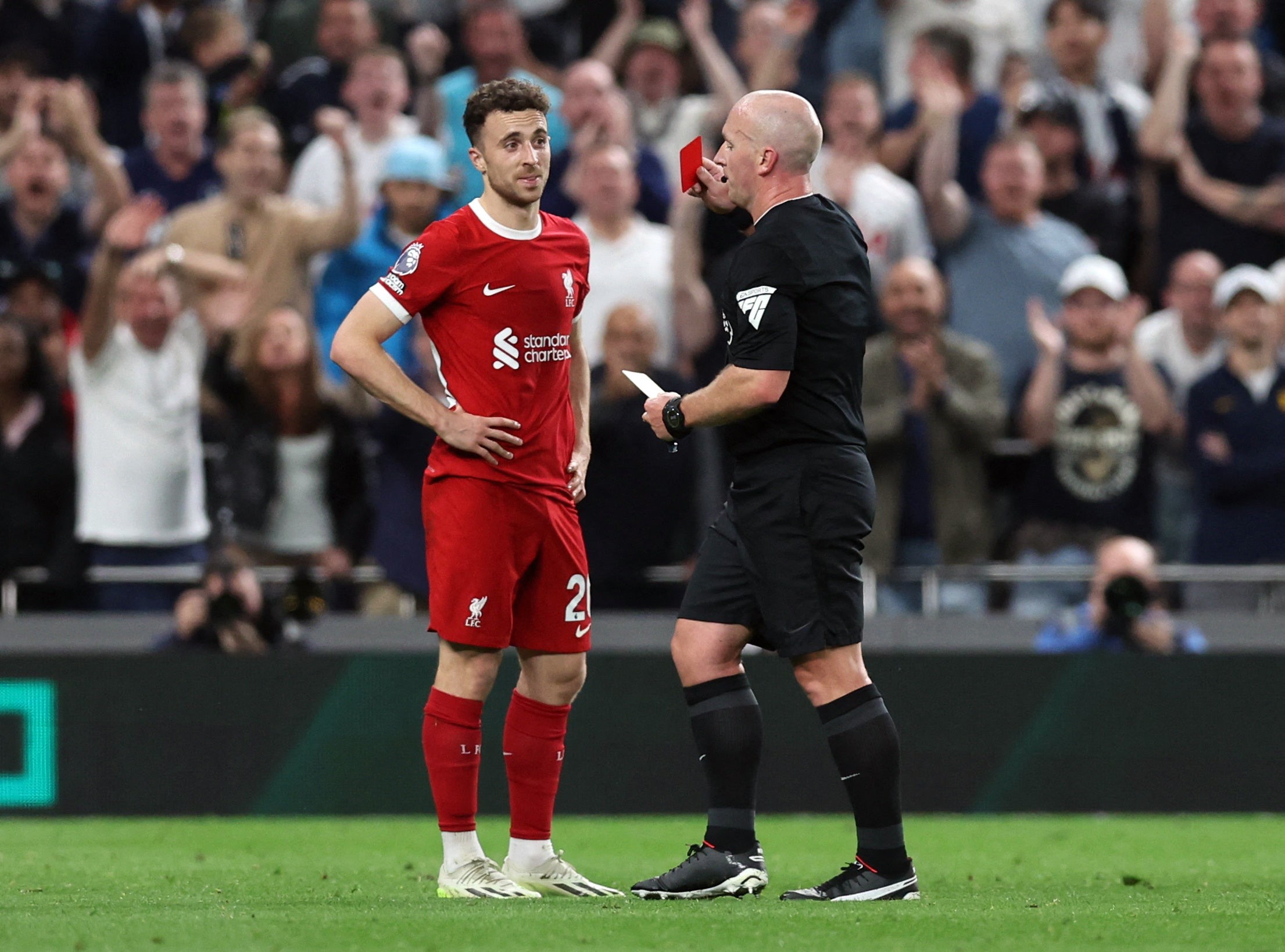 Tottenham Hotspur vs. Liverpool was refereeing corruption coming into play, and if the FA wants to protect the integrity of the English League, investigations must be made.
Tottenham Hotspur vs. Liverpool was not football, and if this is what Howard Webb's return to the premier league will bring, then the English league should kiss its dignity farewell.
Countless refereeing decision had gone down the controversial route since the start of the season, and none of those games came as shady as the tie between Tottenham and Liverpool.
A game that promised football fans an enticing affair, became what could be called a testimonial for Pep Guardiola winning a 4th premier league title in a row. A controversial statement some might make of this, but when refereeing decisions start taking on the weird and the unexplainable route, conspiracy theories are bound to rare its head on the internet.
Manchester City took on Wolverhampton Wanderers and credit to Gary O'Neil's side, secured all 3 points against Pep Guardiola's team to place Wolves in a safe position in their fight for premier league survival.
However, no one could predict how the evening script would have ended up being written had Tottenham vs. Liverpool not happened minutes after.  Manchester City's woes became Liverpool's own horror, as the Merseyside Reds were denied every chance of putting up a fight away to Tottenham no matter how hard they fought to put up a challenge.
A red card call was made against Liverpool's Curtis Jones following a VAR check on a foul on Tottenham's Bissouma from a freeze image.
The red card decision on Jones however was the beginning of the end for Liverpool as a mysterious offside call was given against Luis Diaz who thought he had put the Reds in front. No goal, and a man down, Howard Webb's era as PGMOL boss insisted.
But the Reds were adamant at putting up a fight, and credit to their mentality, they came through when Cody Gakpo levelled the score sheet shortly before halftime whistle.
Newcastle United again? No. Howard Webb and the referee in this match had learnt a thing or two from that game. Liverpool become quite formidable when given the challenge. What did the PGMOL team do next? Gift the Reds a second red card by having substitute, Diogo Jota sent off after awarding the Portugal international double yellows in 2 minutes to dull their spirit.
The Merseyside club ended up losing themselves, and the game, thanks to an own goal ironically from Liverpool's own man, Joel Matip.
Pundits like Gary Neville even aired his disgust for the decisions that went against the Reds, and the world very much knows how much Neville isn't a fan of Liverpool.
This brings to question, is there something the English Premier League has against Liverpool, or are the referees following the script of handing Manchester City the Premier League title by Christmas?
Congratulations to Pep Guardiola either way.