TopNaija's Premier League Predictions For Final Match day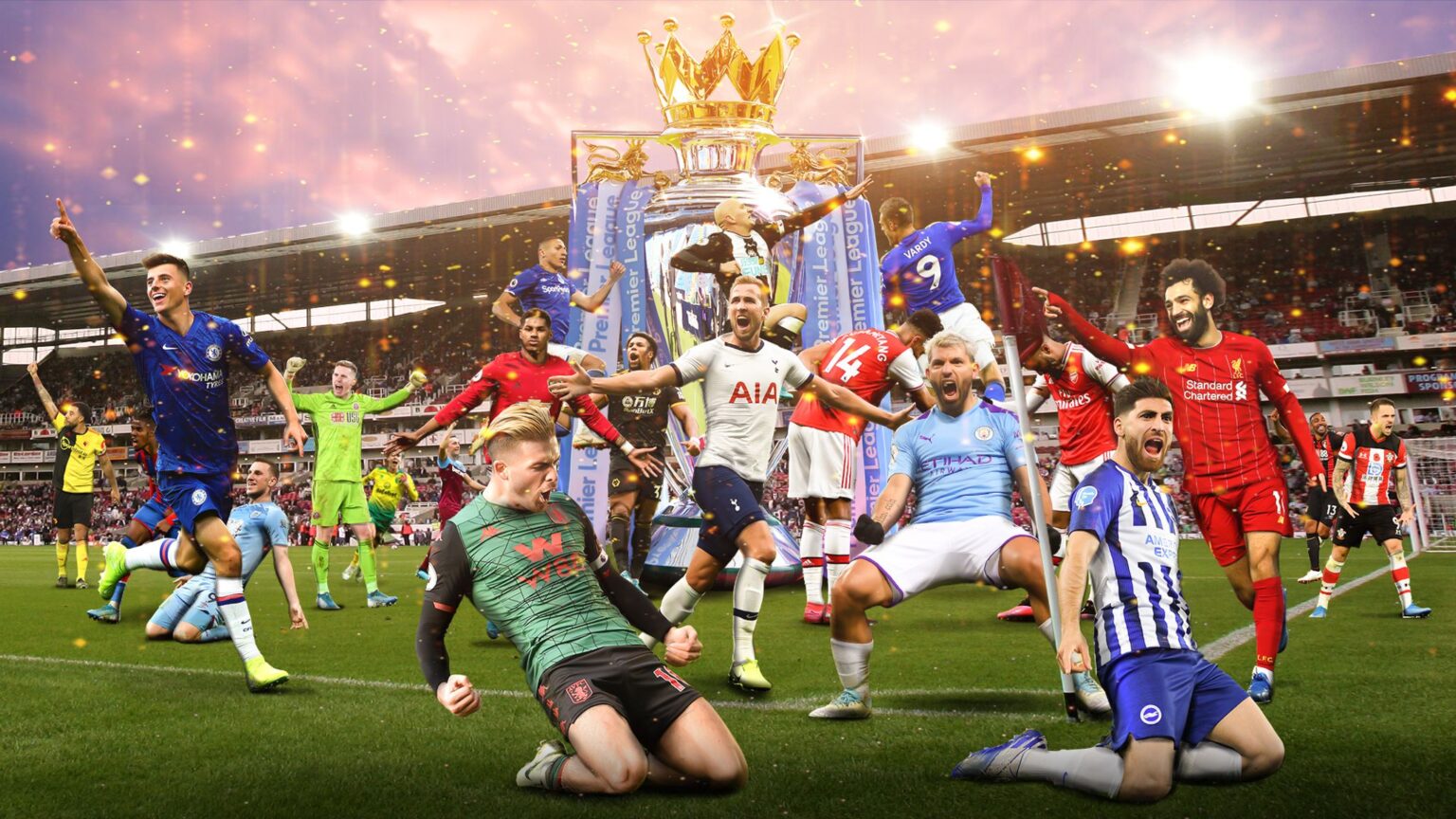 The hostilities all come to an end this weekend for premier league sides as Sunday, the 28th of May marks the end of the 2022/23 English League season.
The premier league title is settled, with Manchester City already declared Champions of the 2022/23 season, doing so in 3 consecutive seasons. The top 4 spots are already secured in the bag, with each club knowing well where they finish at.
The likes of Chelsea are for the first time in years finishing in the bottom half of the league table, with Liverpool being cast out of the Champions League spots to contend for the Europa League trophy next season.
However, the drop zone of the league still remains undecided as Everton, Leicester City, Leeds United still battle for survival and face the danger of joining Southampton in the EFL Championship next season.
With little to no excitement or drama left for football fans, for the first time in a premier league season, we predict what the remaining league games might bring fans on Match day 38.
All clubs face each other the same time period of 4:30pm, with no team having an early kickoff or a late kickoff.

Arsenal16:30Wolverhampton Wanderers, with Champions League football already secured for Arsenal and the league already out of reach, the Gunners may go into the fixture with a lot less pressure on their shoulders aside giving their fans a performance to enjoy.
Wolves however will be looking to inspire hopes into fans ahead of the coming season, and this fixture against the runners up of the 2022/23 premier league season may be the way to set things up.
This game most likely could go the way of Arsenal in a 3-1 win or against Arsenal in a 2-2 draw.
Aston Villa16:30Brighton and Hove Albion, both teams have secured European football, but Unai Emery might want to use the final match day of the season to warn top teams ahead of next season, and where better to start that than with Roberto De Zerbi's Brighton team.
The fixture could see Aston Villa hit Brighton 3-0 to leave at least some narratives for the premier league season.
Brentford16:30Manchester City, Pep Guardiola has little to fight for again, but knowing the Spaniard, it wouldn't be shocking if Manchester City run out of the season with a 0-4 win as target practice for the upcoming FA Cup final versus Manchester United.
Chelsea16:30Newcastle United, top 4 already secured for Newcastle, and Chelsea having little to fight for than to give fans hope for the 2023/24 season, this fixture appears like a 2-2 draw for Frank Lampard's final game in charge of Chelsea.
However, it wouldn't be shocking if Newcastle steals a 0-2 victory to establish themselves as the new big boys in the premier league.
Crystal Palace16:30Nottingham Forest, with Forest safe from the drop, Roy Hodgson may have a free hand to end the season well with Crystal Palace and continue their good run of form.
Palace predicted to go out 3-0 winners.
Everton16:30Bournemouth, now this fixture is make or break for Everton if they lose and their relegation rivals secure positive results on the day.
But if history stands for Everton, they may pull off a fight at Goodison Park to keep themselves out of the Championship. Everton in our premier league predictions are not predicted to be relegated as they see off a 4-1 win.
Leeds United16:30Tottenham Hotspur, this game has all the looks of being a dreadful fixture as Leeds United are predicted to be relegated from the premier league as a result of the game.
A 0-1 win against Sam Allardyce's side by Tottenham Hotspur will be hurting as Leeds look to return to the Championship.
Leicester City16:30West Ham United, another relegation battle with this game that could relegate Leicester City.
For the first time in years, this could be the game that has a premier league winning club of the modern era being relegated to the Championship. We predict West Ham running out 1-2 winners at Full-time.
Manchester United16:30Fulham, the Red Devils play host to Fulham at Old Trafford, with their home form and little to lose, Manchester United might play safe with the FA Cup final in view. A 2-2 draw might not be surprising, however, we see Erik ten Hag's side crossing the finish line to win 2-1 despite the challenge Fulham might present.
Southampton16:30Liverpool, the Saints already relegated, and Liverpool angry at not making next season's Champions League, any result that ends with anything less than 3 points on final match day will create headlines for Jurgen Klopp.
It wouldn't be surprising to have the Reds crumble to a defeat or a draw, but Liverpool are favorites to win this fixture 0-4 away from home to inspire its fans ahead of next season.