TopNaija Stories: Wellington Jighere, Nigeria's #1 Scrabble Player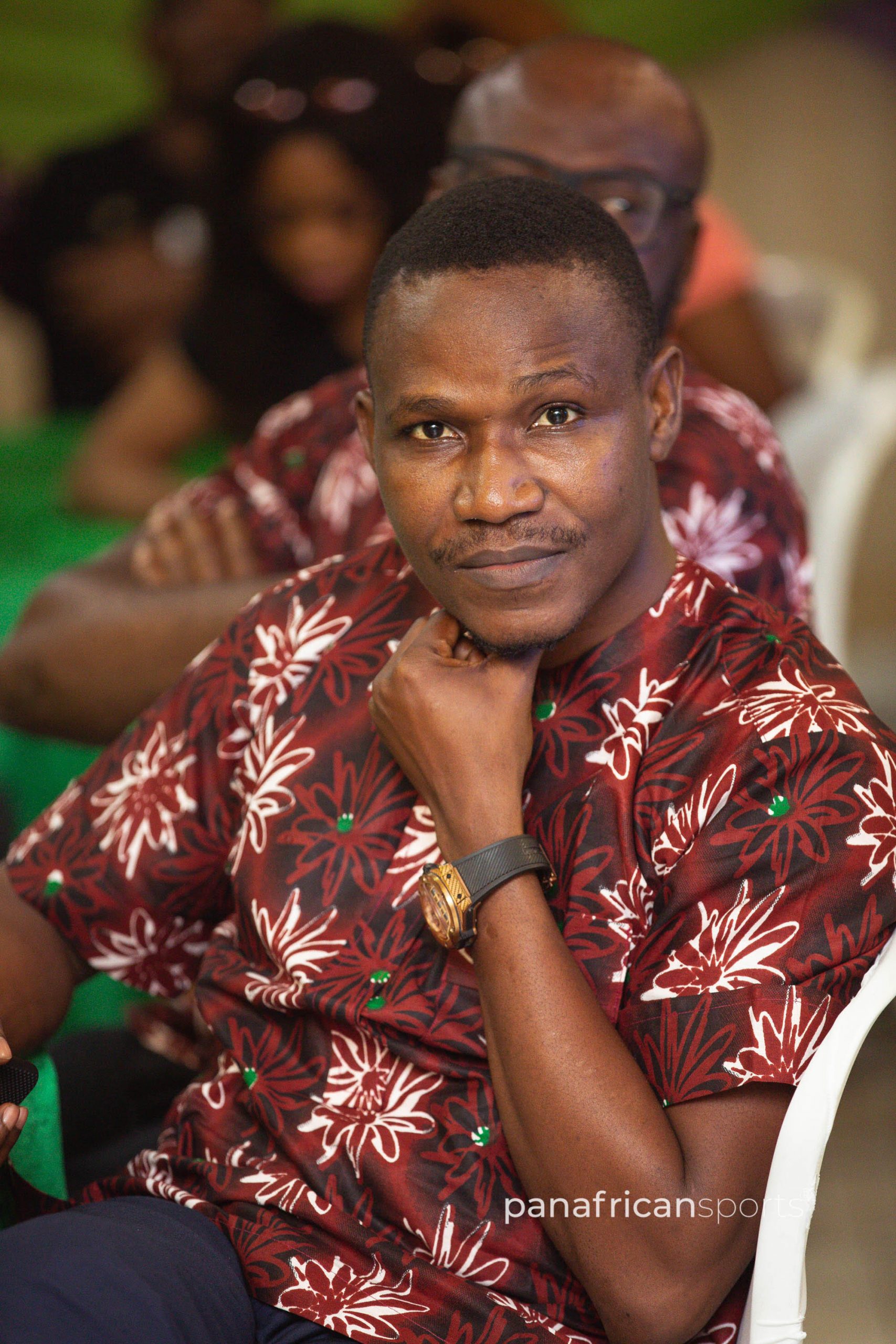 DOWNLOAD MP3 HERE
In 2015, an unassuming young man put Nigeria in the spotlight for very good reasons when he won the World English-Language Scrabble Players' Association, WESPA Championships. That young man is Wellington Jighere and he has gone on to achieve many other great feats.
Wellington Jighere is the number one scrabble player in Nigeria according to recent ratings, but he did just arrive there. His story is a display of sheer determination and a love for the game in spite of various odds. Wellington has known only won various scrabble championships but also found a way to make the game he loves available to all, giving Nigeria a chance at greatness with the younger generation.
TopNaija Stories had an insight into the journey of the World Champion, Wellington Jighere
---
Current role: Nigeria's Foremost Scrabble Player.
Location: Lagos, Nigeria.
What you want to be remembered for: For contributing my utmost best towards the building of our Nation, Nigeria.
---
Tell us how you started out and how you got to where you are today?
Scrabble was introduced to me by my older brother, James in 1996. I fell in love with the game straight away and got better and better at it but it wasn't until 2002 that I participated in my first tournament. Once I ventured into competitive play, I was always aiming at the next big target: being the best in Nigeria, Africa and then ultimately the whole world. It took me five years to make it to no. 1 on the Nigerian rating.
A year after that, 2008, I won the African Scrabble Championship which I successfully defended in 2010. It might've taken a shorter time to win the World Championship but I had to take some time off Scrabble to wrap up my academic pursuit. Three years (2011 – 2013) it was. After having finished 3rd at my first World Championship in 2007, it took me eight more years to win the Worlds in Perth Australia 2015. If there's one thing that my successes can be attributed to, it'd be my unwavering focus and tenacity towards the accomplishment of an objective.
What time do you wake up, and what time do you like to be at your desk?
I'm a typical late riser and I practically steal time from here and there to invest in becoming better and better at my craft.
A brief rundown of your daily routine?
Wake up, do some brisk exercise, have some breakfast, then study study study with as much time as I can steal from running around to earn a living.
Tell us about one of the toughest situations you've found yourself in business?
Since my business is Scrabble, I guess I'd have to tell you about the toughest situation I've found myself in while playing. There have been a few of those but I believe the most significant was at the World Championship in 2015.
I had made it to the Finals after emerging in first position at the end of the 32-round tourney.
I was playing against Lewis Markay of England in a best-of-seven bout and having won the first three rounds, I needed to wrap things up in the fourth game; firstly because I was so drained that I feared not being able to muster any energies to forge ahead were the games to exceed that fourth round. Secondly, I wanted to make history by beating my opponent in four straight sets. I was trailing by over 100 points in the game and I had a rack of DEFLNTU. It's Markay's turn to play and I had already spotted a couple of decent bingo plays through floating E's on the board (DEFLUENT and UNFELTED).
To my chagrin, his next move took away all my valid floats, leaving only an orphan "I" float. I was to jump at UNLIFTED but somehow was able to hold myself back just long enough to ponder on the validity of the word. I was in a dilemma: I couldn't afford to miss a bingo that'd give me a chance at stealing the game and I couldn't afford to play an invalid word either. If I was to lose the game, it shouldn't be by my own error!
So, I had to dig in deep to ascertain the validity of UNLIFTED. With the aid of some drills I'd done in the past, I managed to picture the page in the dictionary that would've contained UNLIFTED in a little under ten minutes. It turns out UNLIFTED was missing in action. That was how I was able to move on from playing the phoney and as if to reward my effort, fate smiled on me later in the game and I made one of the most significant comebacks in my career to win same game. Whew!!!
What is the best advice you've ever received as a scrabble player?
"Whenever you're not studying, there's someone out there studying and when you meet him, he'll beat you". I actually inverted it later on in my career to read: "Whenever you're studying, there are a bunch of others out there not studying and when you meet them, you'd beat them".
If you had to start all over again, what would you do differently?
I'd stay out of controversy and mind my own business more.
Tell us about your current ranking as Nigeria's number one scrabble player and what did it take you to achieve this?
In a sense, I had almost always been Nigeria's highest-ranked player. It's just that the rating log is such that foreigners that come to play one tournament or the other in Nigeria had occupied the top echelon of the rating log thereby making it impossible for the truly topmost rated player in the country to reflect.
Ideally, a person playing a tournament for the first time should play in a lower division where they'd build their rating gradually till they achieve Master status. In the case of foreigners, they are allowed to play in the Masters' division straight away. What happens afterward is that the rating algorithm expects them to win very few games (owing to their zero Nigerian ratings as at the time of this their debut tourney).
This results in an "expected win ratio" that's easily exceeded, hence the astronomical leap once the new rating is computed. This is supposed to normalize after a few tournaments but then, there aren't sufficient big tourneys hosted here to attract their interests to travel down often enough. Consequently, they remain on top of the rating log indefinitely. What happened recently was a clean up of the ratings log which translated to all these foreigners with phantom rating points being expunged from the log, hence the rating now reflecting the true numero uno, which at this point in time happens to be yours truly.
Who has had the greatest impact on your career, and why?
Nigel Richard. The sheer dominance he demonstrates at the top makes me to aspire to work harder to break his monopoly. This hard work undoubtedly makes me one of the few players in the world that can hold his own against him and as a bye product, dominate my own continent.
Tell us what inspired your business side, Welly boards?
The desire to make scrabble a household name and God willing, make some extra cash while doing so. You see, pro-scrabble-playing materials are not very common and they can be quite expensive. This results in a situation whereby everyday people can only afford and have access to the paper boards they sell in supermarkets.
At WELLYBoards, the mission is to bring pro scrabble equipment to your doorstep at a pocket-friendly price. It's a tall dream and we are striving day and night to make it a reality. Watch out for the Semipro WELLYBoard to be launched later this year. It promises to be the bridge that lovers of scrabble have long been waiting for.
Name two untapped lucrative business opportunities in the world, right now.
Scrabble and Scrabble.
What achievement are you most proud of?
Winning the World Scrabble Championship in Perth, Australia 2015.
Aside from God, what do you consider your greatest success secret?
Unwavering focus.
What advice do you have for aspiring scrabble players?
Scrabble is not a game of chance. Be ready to put in the work, or stay away.
What are you currently reading, watching, or listening to?
Currently reading "Blink", watching anything Marvel Studios produce and listening to Johnny Drille.
What's your favourite social media platform, handle, and why?
Facebook. Because that's where I'm most active. Facebook.com/Wellingtonscrabble
How do you unwind?
Cinema going.
👉Get ahead with Free Primary & Secondary Education Online👈
PASS WAEC, JAMB-UTME, NECO, BECE IN 1 SITTING. GUARANTEED FREE👌