TopNaija Stories: Solomon Ayodele, Founder, Boys Quarters Africa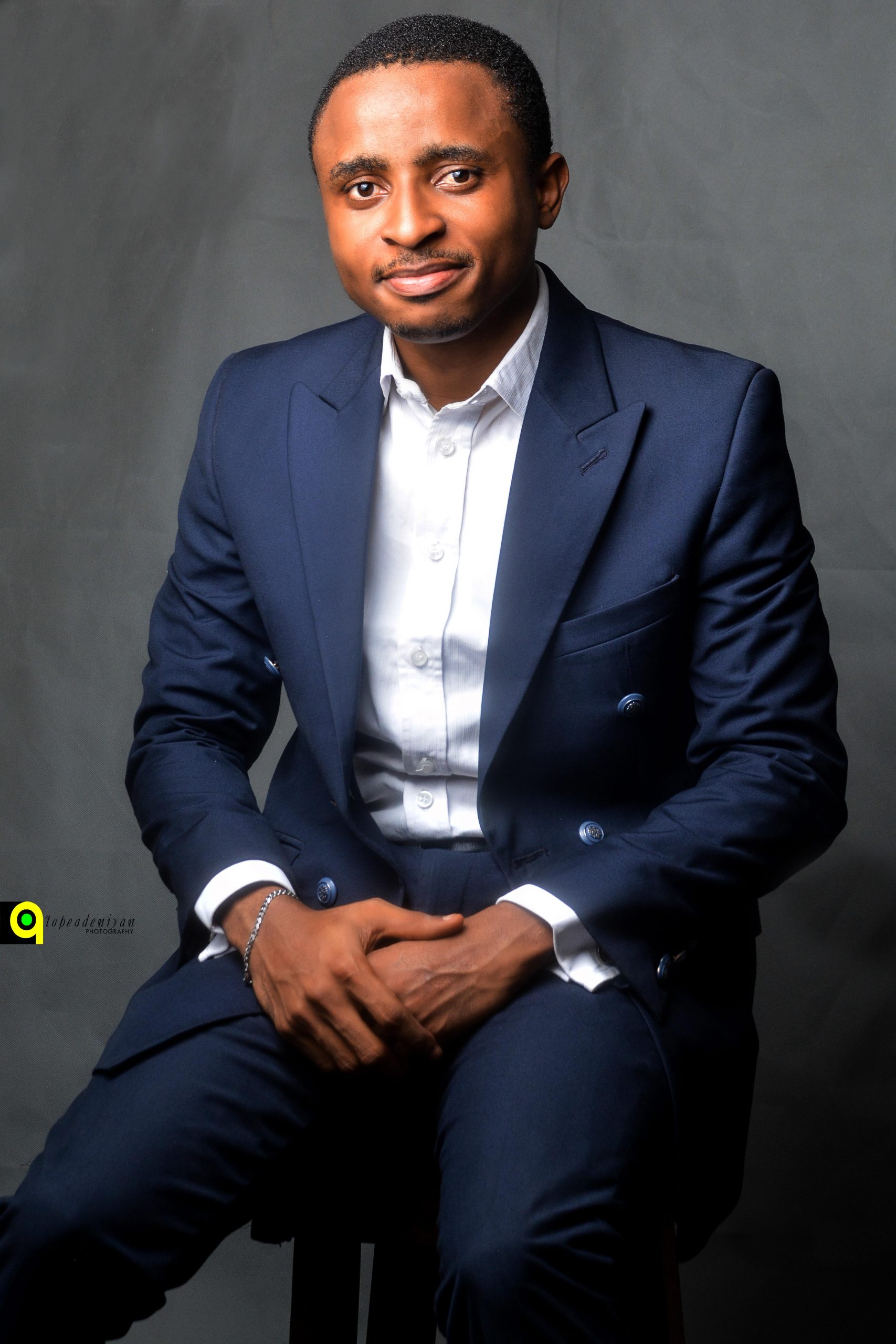 DOWNLOAD MP3 HERE
At a time when women advocates are dominant and conversations around men are shied away from, Solomon Ayodele took on the mantle with his initiative, Boys Quarters Africa.
Solomon Ayodele founded Boys Quarters Africa in 2018 to create a haven for boys and in just two years he has achieved tremendous feats with boys education. Seeking to change the narrative has not been an easy journey but with determination and sheer willpower, Samson Ayodele has done a lot.
TOPNAIJA STORIES goes on a journey with Samson Ayodele through his formative years to where he is today.
Current role: Founder/Lead Execution Officer, Boys Quarters Africa
Location: Lagos, Nigeria
What you want to be remembered for: Hmmnnn… That I died as an institution who created a haven for Boys who were in deep distress, who were in varying forms of life's demanding debt, and who were discontented with what life offered them.
Tell us how you started out and how you got to where you are today?
This sounds like a question you ask a celebrity who has blown. LOL. Honestly, I am a product of the great people God sent my way. I am an unapologetic lover and disciple of Jesus and I would have been a Charismatic nonentity, speedily going nowhere to happen, if Jesus didn't come for me. I met Kayode Adeniji when I was 12 and his influence made me skip a lot of classes.
At the age of 14, I already led a chapter of an organization he founded, and the members were about 400. I tell a lot of people that the things a lot of motivational speakers now share were the things Barrister Kayode Adeniji taught us when I was in secondary. I made a destiny-defining decision in those years that I am going to make something out of my life.
Whilst I am still trying to figure the piece of the progress, the big picture is clear. I am careful not to define my life based on the parameter of the existence of Boys Quarters Africa. The organization is a little part of the Big picture and I'm still a work in progress. I'm not sure if I answered that question. LOL

What time do wake up, and what time do you like to be at your desk?
If you are a Lagosian, even if you are headed nowhere, you are expected to wake up as early as you can. I typically wake up as early as 4:30 am to have my devotions (spiritual & mental) and review the to-dos I have listed a day before. I am not sure if I've gotten to the office later than 7 am, except in rare cases.
A brief rundown of your daily routine?
I honestly do not think I have a daily routine but there are quite a few things I try to consistently do on a daily basis.
I don't miss Praying, spending some time to meditate and reflect, learn something new, and stay happy. However, I'm an advocate for doing what works for you.
Tell us about Boys Quarters Africa?
Growing up with four brothers seem like a mere coincidence until I began to see some of our experience in retrospect and different flashes. Even though we have such an amazing parent, my siblings and I struggled with different vices and societal issues you could ever think of. I realized the burden in my heart about the Boy-child wasn't just a
mere concern, until I attended my best friend's convocation at Babcock University in June 2017.
Whilst the then Governor of Ogun State was reeling out the names of the convocation awardees, he reiterated his concern about how Boys aren't interested in things that matter in life anymore and how the world has left them to streams of assumptions and wrongfully crafted idiom that Boys will be Boys. It then dawned on me that this is the exact problem I've been burdened to solve.
We officially kicked off the Operations of Boys Quarters Africa on the 28th of December 2018 and the overarching motivation stems from the need to proactively step into an age-long issue the world has always lamented and whined about. There are varying statistics that show how the neglect of the boy child could be a ticking time bomb. This spreads across their mental health, emotional health, education, and other areas of their lives.
Our principal goal is wrapped around the desire to see Boys across Africa deliberately transit from Boyhood to manhood. We do this through our Four (4) strategic pillars of impact – Leadership, Education, Empowerment, and Advocacy. In the past 24months, we have directly and actively engaged over 5,500 Boys across 10 Cities in Africa and
we believe this is just a first point of call.
We are working on a consistent follow-up mechanism and system that ensures free flow information for the boy child, beyond the one-off projects we regularly execute. We've been able to achieve this minute progress through our continent-wide flagship campaign on the sexual abuse of the boy child – #BoysToo and we've hosted two empowerment projects in the South Western States in Nigeria, directly impacting over 350 Boys at Special Correctional Homes.
We believe the chasm cannot be filled from a hasty 100-Meter dash. It's a marathon and the ideology with which we have instituted the organization is reflected in the kind of
passionate individuals we attract as volunteers.
Tell us about one of the toughest situations you've found yourself in advocacy?
Having to talk about Homosexuality! This social conversation seems to be laced with divergent religious beliefs and a lot of subjective stands to either sell it or term it sacrilegious. As an organization, we've kicked off the 'Young Men' arm, that would be operationalized to discuss deep, real, and raw social issues about Boys, Young Men, and Adults. – The Guyversations.
I really see Guyversations metamorphose into our flagship podcast and vlog for young men and it is really going to be an all-encompassing and robust platform. We started already and we've had quite a few guests on the maiden edition of the Instagram live session.
https://www.instagram.com/p/B_aDyHCFMio/?utm_source=ig_web_button_share_sheet
What is the best business or career advice you've ever received?
In making decisions about your career, be selfish and whilst doing that, build a strategic relationship! 'Your' career is not a Social Enterprise. Hence, you shouldn't make decisions about your career like you are carrying out 'giveaways' on Instagram. No one gave me this advice, I learnt it practically. When I see those, who get overly emotional with their career and work, I am amazed at their gullibility. Except if it's your Father's business, remember you are only loved as long the person who sees your value keeps seeing it. Whenever you need to walk away, please do. For Business, position a product or service people really want and not what you think would be good for them. Except your family members are your only customer, go ahead and do what you feel. There are no feelings on the street!
What conventional life or business advice do you disagree with?
The lie that experience is the best teacher. Experience doesn't automatically teach. You learn! Experiences are just natural reactions to whatever action you put in. The onus is on YOU to learn from your experience. I hope you meet confident and experienced fools who glory in their experience.
If you had to start all over again, what would you do differently?
Start early! Start as early as you can, make your mistakes when the stadium is very empty and get your hands dirty when the world is asleep. I realized a community won't agree that a Mad Man is Mad until he displays this insanity surprisingly and consistently. There is no sustainability without several tests, mistakes, failures, and back-end challenges. Starting early affords you the time.
There are no hard rules to these things. Just ensure what kept you from not doing what you are supposed to do is the feeling of not being ready. Readiness is a Myth, Perfection is a Scam. I wrote my heart out about this, in my Book called Work in Progress.

Tell us about your current role and key traits required to succeed on this role.
I have always led all my life, but leading Boys Quarters Africa gives a different sense of meaning to Leadership. Especially a movement a lot of people misconstrue as an Anti-feminism organization or copy and paste ideology because of the far around the existing and true biases melted against girls and women. (a lot of which is perpetrated by Men).
As the Founder, my principal goal is to raise 'disciples' who will take up a dogged ambassadorial role for the organization and ensure that allow the people who I manage grow, while we deliver on the strategic intent of the organization.
For me, the core trait is to really know and understand your essence. Once you know and understand your Why. Every antagonization wouldn't spell out discouragement or hatred.
Who has had the greatest impact on your career, and why? Career?
That must be Dr. Ruby Onwudiwe. I am yet to meet someone with such an unsullied depth of consistency of character. We are entering a phase when the machine would take up the roles and jobs of a lot of people. The kind of leaders who will thrive are leaders who are Strong and Empathic. She has taught me to thrive within thorns and remain good, regardless of how you are being treated. From her, I understand what it means to be a Leader and a friend at the same. Her leadership is UnAfrican and unusual.
What achievement are you most proud of?
I have proud moments every time we touch the life of a Boy at Boys Quarters. These little things are what I call my
achievements.

Aside from God, what do you consider your greatest success secret?
People. Good People! Whenever you pray and God sends good people into your life, that means he has vowed to be personally involved in your case. The world still underrates Social Capital, but I strongly believe this is the highest form of capital. Even for God to execute his wish and desires on earth, he partners with Men. There are no great men, there are only men who have been helped by God through other Men.
What advice do you have for aspiring NGO?
Why are you doing what you are doing? Instead of starting something new, can you partner with an existing platform? By the time we kicked off the Operations of Boys Quarters in December 2018, it was just Oyindamola, Louis, and I who were busy running around and trying to get things fixed. I remember vividly how we tried searching for other organizations who were into what we do today, but it was difficult to find any. Therefore, I am big on partnership and leveraging on an already existing structure.
What are you currently reading, watching, or listening to?
I just finished reading 'You Are a Badass: How to Stop Doubting Your Greatness and Start Living an Awesome Life' by Jen Sincero and I'm currently reading Good to Great by Jim Collins. For movies, I recently saw the 2017 movie on the terror and genocide in which led to the death of nearly 2 million Cambodians. – First They Killed my Father. I am very picky when it comes to movies.
My recommended Music person – Damilola 'Dammie' Oludare. You need to get the Farabale Album on I-tunes; it's a combination of depth and inspiration. I must have listened to FireBoy's album countlessly and my all-time Song Writer is Kenny K'ore. I remember trekking from Akungba to Ikare to listen to Keny K'ore minister, while I was in
the University.
What's your favorite social media platform, handle, and why?
I don't have a favorite social media platform. On Instagram and Twitter, my handle is @jeddy_solomon, and on Facebook -Solomon O. Ayodele. I have also recently opened a Tiktok and Thriller account – @jeddy_solomon.
How do you unwind?
I spend time with my friends either at the cinema, restaurants or just driving around Lagos having mind-blowing conversations with them. I also love reading, so you can be sure I'm spending my free time on books when I'm not out.
👉Get ahead with Free Primary & Secondary Education Online👈
PASS WAEC, JAMB-UTME, NECO, BECE IN 1 SITTING. GUARANTEED FREE👌