TopNaija Stories: Jide Ayegbusi, Founder/CEO, Edusko Africa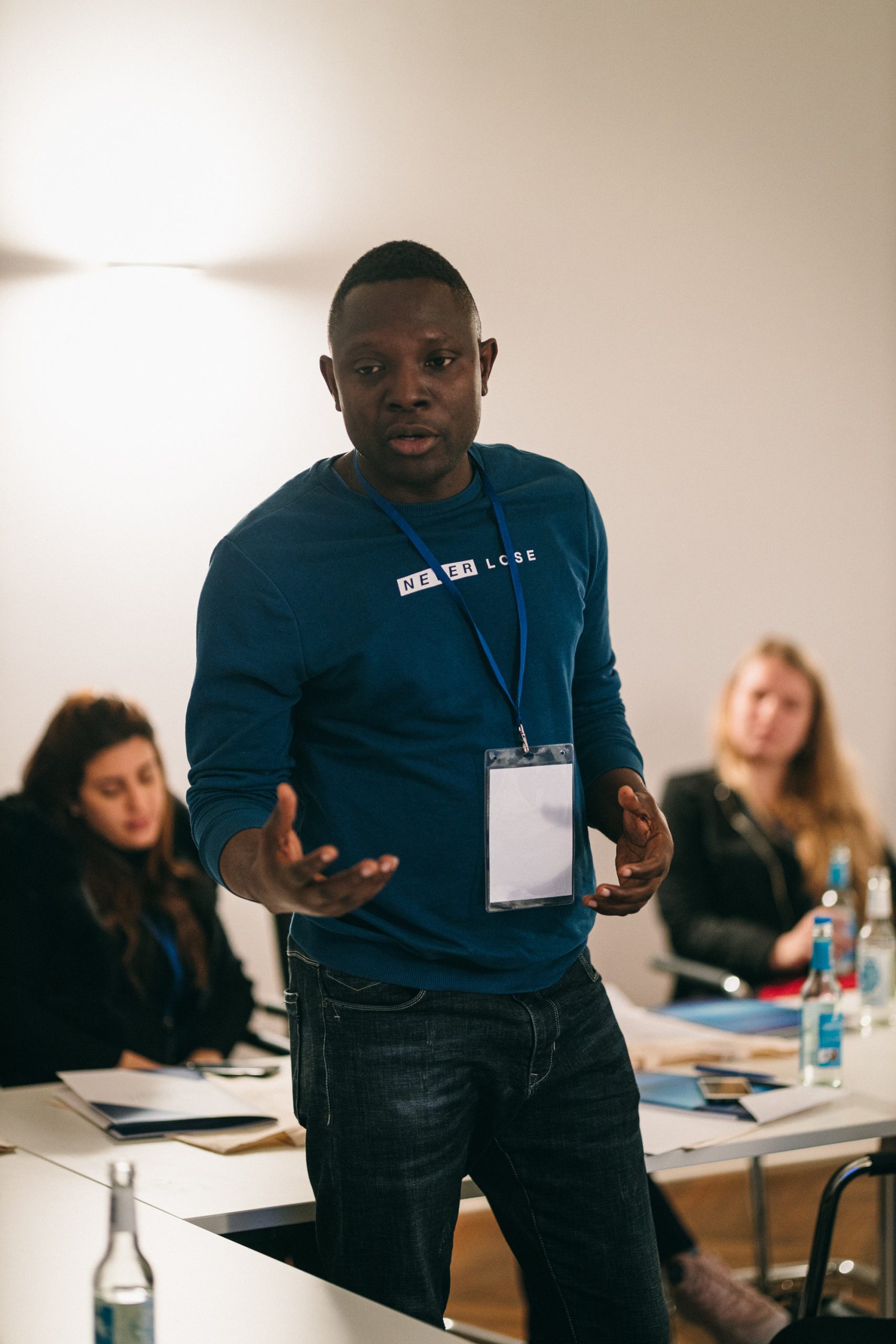 DOWNLOAD MP3 HERE
Jide Ayegbusi leads an inspired team of amazing education natives who are incredibly committed to changing the game across Africa's education system, using technology. He founded Edusko in 2016 to help African parents access suitable schools and financing to give their children quality education.
Edusko, which has listed 4,000 top schools with over 350,000 parents, emerged one of the top 5 most viable startups selected by the Nigerian Economy Summit Group in 2017, top 10 finalists at the Seedstars World event in Lagos, Nigeria in 2019 and recently joined the Westerwelle fellowship. In this instructive interview with Diadem Akhabue, Jide shares insights from his journey so far…
---
Current role: CEO
Location: Lagos, Nigeria
What you want to be remembered for:
Leaving the education space better than I met it.
---
Tell us how you started out and how you got to where you are today?
The idea to start Edusko came in 2013 while working on an education focused project. I realised a lot of parents, most especially the middle-income earners, were becoming busier, had little time to explore good schools in their vicinity and beyond. I also found out that many of the top private schools were beyond the reach of these parents. Besides, enrollments were also dwindling in many of the schools not because they were not enough parents to enroll their children but some of these schools were not visible and accessible.
So we took our time between 2013 and 2016 to gather data, insights and saved money to commence operations. We became fully operational in 2016.
Our solution does not only empower low and middle income earning parents with adequate information to access quality education but also empowers them with finance to enroll their kids in good schools in order to build a great future for their kids.
At the moment, we have listed close to 4,000 top schools and over 350,000 parents have used the platform to place their wards in suitable schools.
A brief rundown of your daily routine?
I wake up daily to respond to loads of emails, attend meetings (internal and external), prepare marketing proposals and look out for business opportunities. I also try to hit the gym and "chill out" with friends and colleagues.
Tell us about one of the toughest situations you've found yourself in business?
The one that readily comes to mind was recent. We host the largest education summit in Nigeria called the Business of Education Summit. At the last edition, everything was looking good until the eve of the event when 2 of our panel moderators cancelled. The fact that they had to cancel less than 10 hours to the event that we had planned for over 5 months was heart-wrenching. I hurriedly reached out to a lot of people I thought could help and luckily found 2 of my friends who accepted to moderate the panel sessions less than 5 hours to the event.
What is the best business or career advice you've ever received?
Technology is only a means to an end. This has really shaped how I see my business when technology fails.
What conventional life or business advice do you disagree with?
I disagree that there is a formula or model for success. None exists as far as I'm concerned. I have seen lots of people and tones of businesses followed the so called success model yet failed woefully.  I think you've got to figure out your success path and once you succeed, you immediately become a case study. Everyone starts talking about how smart you are. So, in my opinion, there is no need to fashion your trajectory after anyone or business. This doesn't negate getting a mentor who can help provide some insights and drive your passion for success.
If you had to start all over again, what would you do differently?
Maybe I would start earlier. I think I started a bit late.
Tell us about your current role and key traits required to succeed on this role.
I provide leadership and strategic direction for the business and team. The role requires someone who is an amazing sales professional, can quickly spot an opportunity, self-driven, adaptable, relatable, likable, tech savvy and has excellent communication skills amongst others.
Who has had the greatest impact on your career, and why?
My mother was such an incredible woman. She had an unflinching passion for entrepreneurship. I learnt from her zest for business and gusto for success. Unfortunately, we lost her before I founded Edusko. Besides my mom, passionate entrepreneurs that I've read about and many who I came in contact with in person had in one time or the other had great impact on my becoming an entrepreneur.
What business achievement are you most proud of?
At Edusko Africa, we strongly believe that the knowledge economy is the most important sector in any nation which means more than the usual attention should be paid to it beyond rhetoric and lip service.
I am really proud about what we have done to impact the education ecosystem with the Business of Education Summit, our flagship annual event. No doubt, the summit is serving its purpose – that of discussing actionable solutions to problems in our education system in order to build a better future for the current and coming generations of African children.
Over the last 3 years, we have impacted over 3,000 education leaders who had attended the last 3 editions. In addition, more than 50 renowned thought and business leaders in Africa and beyond have honoured our invitation to share their perspectives with the delegates.
Name two untapped lucrative business opportunities in the world, right now.
Understandably, any business that is focused on flattening the covid-19 curve readily merits my attention. Examples include: production of Personal Protective Equipment and Ventilator.
Aside God, what do you consider your greatest success secret?
I play a lot. I get inspiration while having fun. I am an advocate of, "work hard and play harder". Life shouldn't be that serious and boring.
What are you currently reading, watching, or listening to?
I am currently reading The First American, the biography of Benjamin Franklin by H.W. Brands. I love Nigerian music as well.
What tools, gadgets, or apps can't you do without?
I can't do without WhatsApp. It's one of my most convenient communication channels. I also use Canva a lot.
What's your favourite social media platform, handle, and why?
I don't have a favourite. I use all to promote our brand.
How do you unwind?
I am incredibly sociable. I love to unwind with friends over a drink.
👉Get ahead with Free Primary & Secondary Education Online👈
PASS WAEC, JAMB-UTME, NECO, BECE IN 1 SITTING. GUARANTEED FREE👌