TopNaija Stories: Esther Adebisi, Founder, Oueen Esther Foundation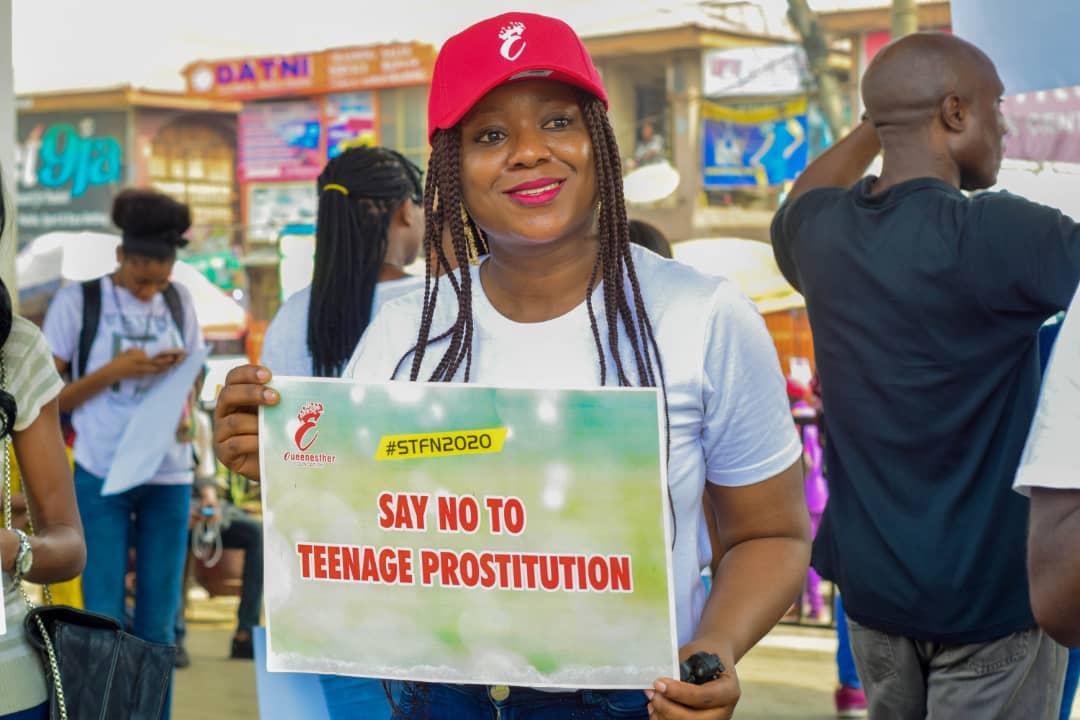 DOWNLOAD MP3 HERE
Esther Adebisi has four years of experience in the non-profit sector and earned a Higher National Diploma in Food Technology from Moshood Abiola Polytechnic. While working as a clerical staff with a financial institution in Nigeria, she helped improve the health of rural dwellers in malaria-prone areas in Southwest Nigeria.
Previously, Esther worked with a community-based organization to advance health education and promote adolescent reproductive health awareness. Esther has volunteered as a peer educator on adolescent reproductive health for several groups, including UNICEF and the Centre for HIV/AIDS in Nigeria. Through these experiences, she developed strong project coordination and implementation skills. Esther enjoys focusing on the topics of maternal and child health and has a strong passion for youth empowerment. Currently, she's the OUEENESTHER FOUNDATION.
TopNaija Stories had an insight into the journey of  Esther Adebisi. Enjoy!
---
Current role:
C.E.O, Oueen Esther Foundation
Location:
Oshogbo
Current computer:
Asus Vivobook Max
Current mobile device:
OPPO F11
What you want to be remembered for:
I will actually want to be remembered for a personality that has successfully work and succeed
---
Tell us how you started out and how you got to where you are today?
I actually started as a tomatoes seller, during this period someone got interested in my well-being and gave me the opportunity to work in a financial institution in which the money I got from there was used to start the Queenesther Foundation.
What time do wake up, and what time do you like to be at your desk?
I wake up at 4.00 am, will be at my desk at 7.00 am sometimes before 7 am
A brief rundown of your daily routine?
Due to the fact that I work with a financial institution, my routine from Monday to Friday is different from Saturday and Sunday.
From Monday to Friday, I go to bed around 11 pm sometimes 12 am and wake around 4 am after saying my daily prayers. I surf the internet especially my website, and wake my kids around 5.00 am to prepare them for school while we set out around 6:30 am. Saturday seems to be my rest day if I am not on duty that day, I get off bed around 7 am, this time I mostly multi-task i.e prepare a meal and run the washing machine at the same time while I also do the cleaning generally. during this time my kids are opportune to get off at their convenient time, most hours are being used to surf the internet. Most times my Sundays are sometimes like my weekdays because I had to wake early to prepare for church, after church I visit the mall with my family to pick one or two things I need in the house before the monthly shopping, In short, Sunday is my chill period.
How do you keep track of what you have to do, on a daily?
keeping tracks is not really difficult for me on a weekly basis because it's kind of triangular operations except for Saturday and Sunday, mostly Sunday where we need to change the location for our recess point.
Tell us about one of the toughest situations you've found yourself in business?
Toughest situation is when some client is actually adding humanity to business plans without setting out business and pleasure.
What is the best business or career advice you've ever received?
The best business or career advice I have ever received is to carefully segregate family and close counterparts from my career and business plan and perfectly understand how to manage time.
What conventional life or business advice do you disagree with?
TRUST, I have always disagreed with the aspect of people advising me to trust some certain people maybe sometimes the influential ones.
If you had to start all over again, what would you do differently?
If I have the opportunity to start all over again, I will differently run my career as a medical doctor.
Tell us about your current role and key traits required to succeed in this role
C.E.O Oueenesther Foundation, Ambassador of Change "Save and nurture a child" (SNCC), Mentee for girl and mentorship leader.  Team player and humility are the key traits
Tell us about a task do you dislike but still do and a problem you're still trying to solve?
Washing the bathroom and the problem is the Global rape epidemic
Who has had the greatest impact on your career, and why?
My mother because she supported me morally and financially
What business achievement are you most proud of?
Greenhouse tomatoes business
Tell us about your greatest weakness as an individual.
Communication, most times I am always incommunicado when it comes to certain moments.
Name two untapped lucrative business opportunities in the world, right now.
Waste and management sanitation
Sale of E-books
Aside from God, what do you consider your greatest success secret?
Persistence is not giving up
What are you currently reading, watching, or listening to?
How to win friends and influence people by Dale Carnegie
What tools, gadgets, or apps can't you do without?
My Tablet
What's your favorite social media platform, handle, and why?
Facebook; it allows easy access to friend's information, aid fast advertisement of product and services and keeps memories.
How do you unwind?
I listen to circular music while I take a chilled drink
👉Get ahead with Free Primary & Secondary Education Online👈
PASS WAEC, JAMB-UTME, NECO, BECE IN 1 SITTING. GUARANTEED FREE👌