Tonto Dikeh And Bobrisky Drag Themselves Dirty On Social Media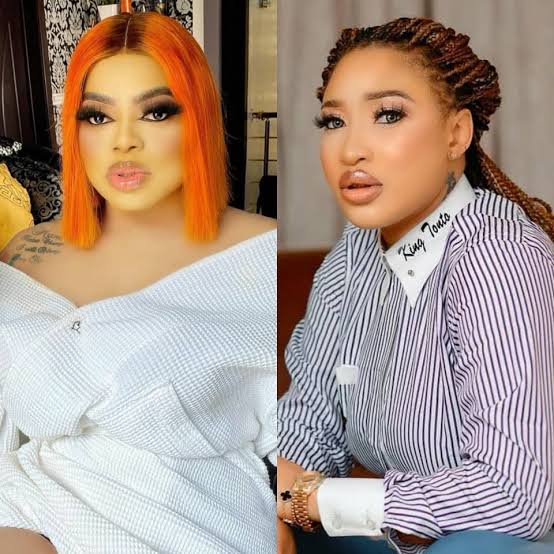 Friendship goes sour over again as Tonto Dikeh and Bobrisky drag each other on Social media .
Bobrisky has been ranting because of the post Tonto Dikeh made bragging that her lifestyle isn't fake as everything she has is real, asking her to move on because they are now ex-friends when Tonto Dikeh never mentioned anyone's name in her post.
Bobrisky then dragged Tonto Dikeh asking whether she has forgotten how they served her a quit notice in her previous estate before moving into this new garage with 40 neighbours saying she's the fakest among all. In one of his recent posts, Bobrisky wondered why Tonto Dikeh is fighting him and after deep thinking, he figured the cause of their current fight.
According to the bleaching expert, Tonto Dikeh asked him to borrow him 5million naira but he refused because she had arrears of debt she had not settled and because he said no, she is angry and is fighting him.
"You have never liked me aunty, it was my money that enter ur eye. I don't have a problem if you are paying all ur debt but asking for more is a NO . Now no more money you keep writing different motivational notes about me"