Tiwa Savage – Stamina Ft. Ayra Starr & Young Jonn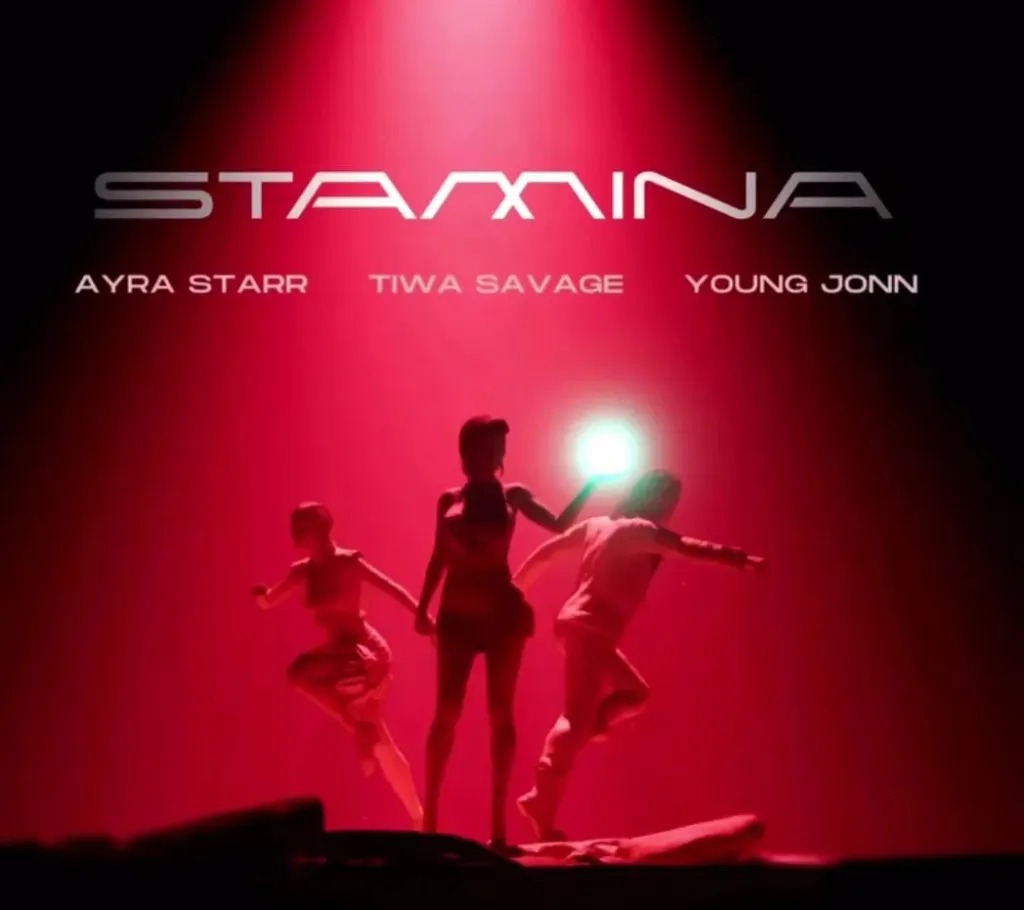 Tiwa Savage, the iconic Nigerian singer-songwriter, is captivating the attention of listeners with another hypnotic song tagged 'Stamina'.
To make it unique, he enlisted the musical talents of Ayra Starr, a fantastic Nigerian singer-songwriter, and signed to Mavins Records with Young Jonn, a wild Nigerian musician.
You should also not miss out on this incredibly popular tune.
As a result, if you listen to music, there is a good chance that you are aware of the most current weird hits.
Stamina Lyrics
Stamina stamina
You go need more stamina
Oya raga mo mi now
Make I know say you cover me now
So many things I can do to you
If only you give me the permission to
Give me the permission to
Show you the thing I carry
Applaudise for you
Make I no lie o dun
Make I no lie o da mi lo ri ru
Cause I'm so into you
So many things I can do to you
If only you give me the permission to
Give me the permission to
Show you the thing I carry
Na you take my breath away
Omo one question sho fe pami
Live to fight another day
Live to fight another day
So many things I can do to you
If only you give me the permission to
Give me the permission to
Show you the thing I carry
Give me the permission to
Show you the thing I carry
See as I dey check calender
I no fit wait forever
Je ka se jiggy jagga
I'm charged up for you
Thank God for two
Sexy kunfu
Ready to do everything you like
I'll make your fire ignite
Until you see the sunlight
So ti mu ra sugar
You will be needing plenty
Stamina stamina
You go need more stamina
Oya raga mo mi now
Make I know say you cover me now
So many things I can do to you
If only you give me the permission to
Give me the permission to
Show you the thing I carry
Applaudise for you
Make I no lie o dun
Make I no lie o da mi lo ri ru
Cause I'm so into you
So many things I can do to you
If only you give me the permission to
Give me the permission to
Show you the thing I carry
Na you take my breath away
Omo one question sho fe pami
Live to fight another day
Live to fight another day
So many things I can do to you
If only you give me the permission to
Give me the permission to
Show you the thing I carry