Tiwa Savage could care less about Money Man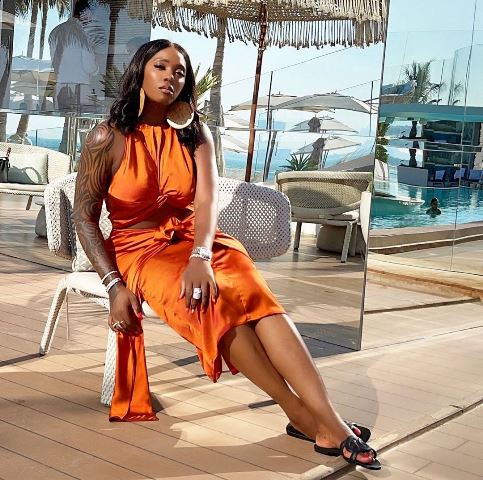 Having graced the Nigerian music scene with her elegant voice, iconic female singer, Tiwa Savage hasn't quite had the love life many would think someone of her talents deserved.
After many years of her crashed marriage with husband slash manager, Teebillz, the Nigerian sensational star sets the record straight on the kind of qualities she's looking forward in a man before going into a relationship with.
She revealed, while performing in a music concert that a man who has money wasn't her priority.
In a video shared on her Instagram story, Tiwa Savage added that she felt less impressed with any man who wants to win her by spending money on her.
It's something she considered funny considering she too has her own money.
The music icon then went on to explain that what she needed from a man was someone who could match her own energy.
In her words she said:
"I was telling my stylist, not like I'm just for looking any guy that has money because I've the money, too. For real If do anyhow, I will get into my land rover and move, all I'm saying is we gat to match our energy. You got to match my energy. So from now we are looking for someone that will add to our fun"