Tinubu debunks health rumors, confirms "Very Strong" health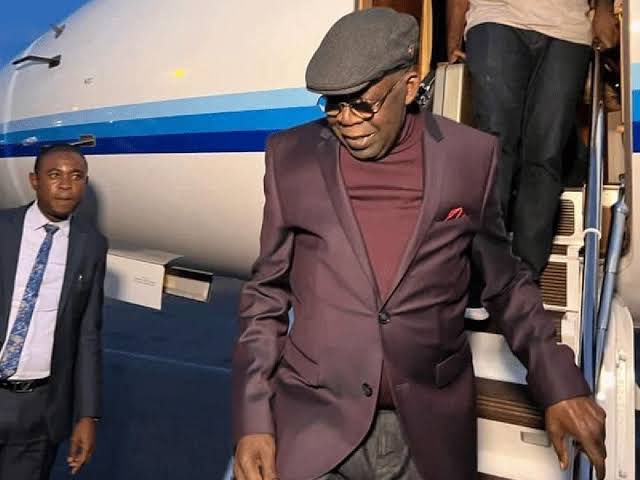 Asiwaju Bola Ahmed Tinubu, a prominent Nigerian politician and the All Progressives Congress (APC) president-elect, has denied rumors about his health and confirmed that he is "very strong".
Tinubu's health was questioned after he traveled to France, with some speculating that he had gone for medical treatment.
However, upon his return to Abuja, Tinubu addressed the rumors while speaking with party supporters.
He stated that he had traveled to France for rest and recuperation from the stress of the recent elections, and that he was now well-rested and prepared for the tasks ahead.
Tinubu's party, the APC, had earlier dismissed the rumors about his health and maintained that he had traveled for rest and not for medical attention.
Nevertheless, some stakeholders had continued to express concerns about Tinubu's health and whereabouts.
In his statement, Tinubu reassured Nigerians that he was in good health and ready to face the challenges ahead.
Speaking to the crowd who followed him home, the President-elect said:
"I'm happy to be back. I have rested, I'm refreshed, and healthy and I'm ready for the task ahead. Forget about what the rumor mill may have told you. I'm strong, very strong."
As a prominent figure in Nigerian politics and a key player in the APC, Tinubu's health has been a topic of public interest, especially as the country gears up for the upcoming presidential election.
With Tinubu's confirmation of his good health, it is expected that the rumors about his health will be put to rest.