The World Is Yet to See The Best of Nigerian Fintech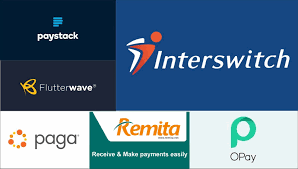 With a market capitalization of over $2 billion dollars, Nigeria's fintech sector is steadily becoming the country's biggest technology sector by investments, with major stakeholders like Paystack and Flutterwave amassing upto $8 million and $170 million in fundraising rounds respectively. It is fair to say that the fintech sector contricutes a lot to the country's GDP.
According to a study by McKinsey, " Between 2014 and 2019, Nigeria's bustling fintech scene raised more than $600 million in funding, attracting 25 percent ($122 million) of the $491.6 million raised by African tech startups in 2019 alone—second only to Kenya, which attracted $149 million".
Fintech is a technology sector for companies that leverage technology to provide financial services, with lots of Nigerian fintech companies focusing on payment solutions (Flutterwave, Interswitch and Paystack), while others focus on crypto and digital tokens (Patricia). A new generation of Nigerian fintech is growing and it seems to be taking the world by storm.
Invest-tech, which is a name given to fintech companies that focus on financial investments and wealth management companies like Trove, Bamboo, Piggyvest and Cowrywise all fall under this category as they not only provide savings but investment opportunities in foreign currencies (Yuan, US Dollars), Stocks & Exchange Traded Funds, Commodities (Gold, Copper, Silver), Mutual Funds and also Agricultural Investments. With the current growth of this niche, Invest-tech might take over the fintech sector and overshadow giants like Flutterwave.
All in all, the world is not yet ready for what would become of Nigeria's fintech sector, as more investors are looking to tap into the opportunities that abound in Africa's largest economy. Stripe, a US payment company, acquired Paystack in 2020 for $200 million and in 2019, Interswitch, the card payment provider reach a billion dollar valuation after Visa acquired a minority stake in the company. A large percentage of the growing fintech companies are making it to Y combinator  (one of the biggest startup incubators in the world) – Prospa, Blueloop and Sendbox are all Nigerian fintech companies that made it to the next batch of Y combinator class. What do you think of the country's fintech sector? Share your thoughts below.